As the global energy market continues to transition towards clean energy, both the energy industry and individuals are changing their own career focus accordingly. Samsung C&T Trading & Investment Group is also strengthening its diverse eco-friendly business portfolio, including with the solar power business, rechargeable battery materials, and hydrogen, in line with the global trend of carbon neutrality. In this Passion & Expertise, we're featuring Hyung-hoon Lim, who converted his career to the solar energy sector and leads the U.S. Solar Power Group 2 amid these changes.
Hyung-hoon Lim joined Samsung C&T Trading & Investment Group more than 15 years ago, initially trading in the company's Materials Division. But in 2012, he took on a new challenge by switching to Samsung C&T's solar power business. While it was undoubtedly an exciting move for Hyung-hoon to work in a growing market, he also had to learn a whole new expertise.
Now he leads the company's U.S. Solar Power Group 2, which is responsible for large-scale solar power projects in areas such as California and Texas. With his team continuing to support the growth of solar power , let's find out how Hyung-hoon has been able to establish himself as an expert in his field.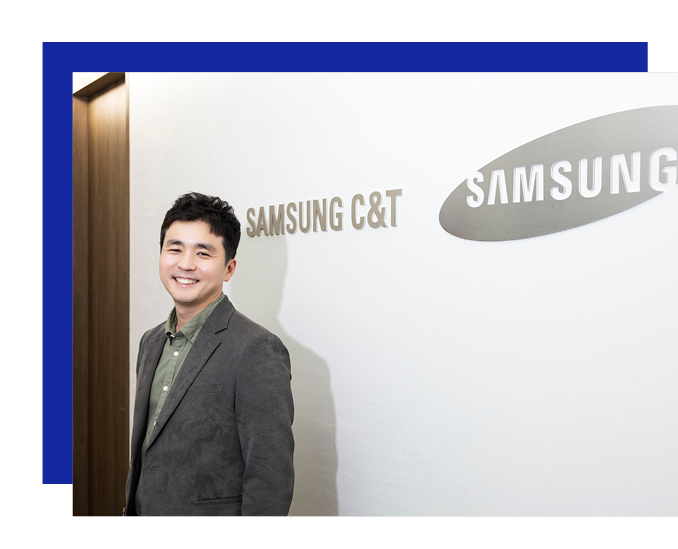 Starting again with a clean slate
Looking back, Hyung-hoon says he "entered at the right time when a business opportunity presented itself." But he admits there were some difficulties because he felt like he was starting over again as a rookie in 2012 after being given the opportunity to switch to solar power.
"The pace of the work was different, and the terms used were unfamiliar at first. So, I had to go back to the basics and learn anew with the mindset of a fresh recruit," he recalls.
This meant not being afraid to ask questions and throwing himself into learning about anything he did not know, regardless of his past trading experience. "Every day there were hardships, but it was also fun, as I grew fond of the business and I was passionate about succeeding," Hyung-hoon says.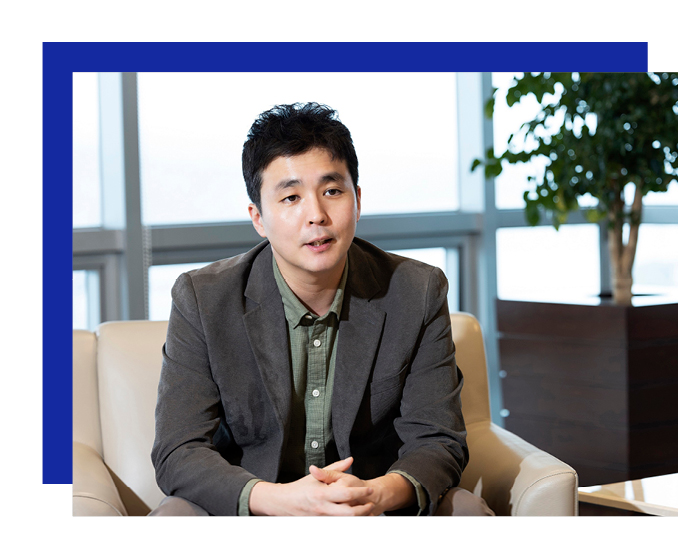 The importance of gaining hands-on experience
Hyung-hoon also understood early on that one of the most important keys to success in his new area of business would be rolling up his sleeves and engaging in field work.
*Related video: How a trading company can achieve solar success (Feb. 17, 2023)
"I always emphasize 'hands-on experience' to my juniors. Learning means going in person to observe onsite affairs with your own eyes, interacting with people in the field, and having conversations," he insists.
In addition, he learned that one should not be afraid to embrace difficulties and even mistakes, recognizing that "every experience involves trial and error."
"In particular, the solar power business is a relatively new field, so it is important to read a lot of contracts and reports so far," he adds.
Having established himself in the solar power field over a period spanning more than a decade, Hyung-hoon can now reflect not only on the passion that has driven him but also the knowhow that continues to guide his team's success.
Due to its characteristics, a solar power project requires cooperation with customers and other related parties during the entire development process to locate an optimal site, communicate with local communities, and acquire power purchase agreements. Hyung-hoon's solid experience and expertise have earned him the trust of not only clients, but also those involved in negotiating complex solar power projects and team members who look to him for leadership and advice.
"The way to build trust in business is to show that we have the necessary competencies, including quick decision-making and willpower. To keep these honed, I always engage in exchanges with clients and work to grasp market trends," he explains.