The continued rise of urbanization, industrialization and mass consumption, coupled with a steadily increasing population, has created an insatiable demand for energy. Unfortunately, many traditional energy production techniques are quite labor intensive and pose risks to the earth's environment.
Therefore, many countries are now following a new trend with their energy production policies – one that's more environmentally responsible and increasingly cost effective. From solar and wind to fuel cell and biomass, the way in which the world produces its energy is rapidly changing.
Large industrialized powers such as China and Germany are producing so much green energy that their power grids sometimes can't keep up, and smaller countries such as Costa Rica are now generating the vast majority of their energy needs via renewable sources only.
Samsung C&T has long been active in the green energy business, including wind & solar projects, a biomass plant and a fuel cell power generation facility, and continues to explore additional innovative renewable energy solutions.
Let's take a closer look at some of Samsung C&T's green energy initiatives.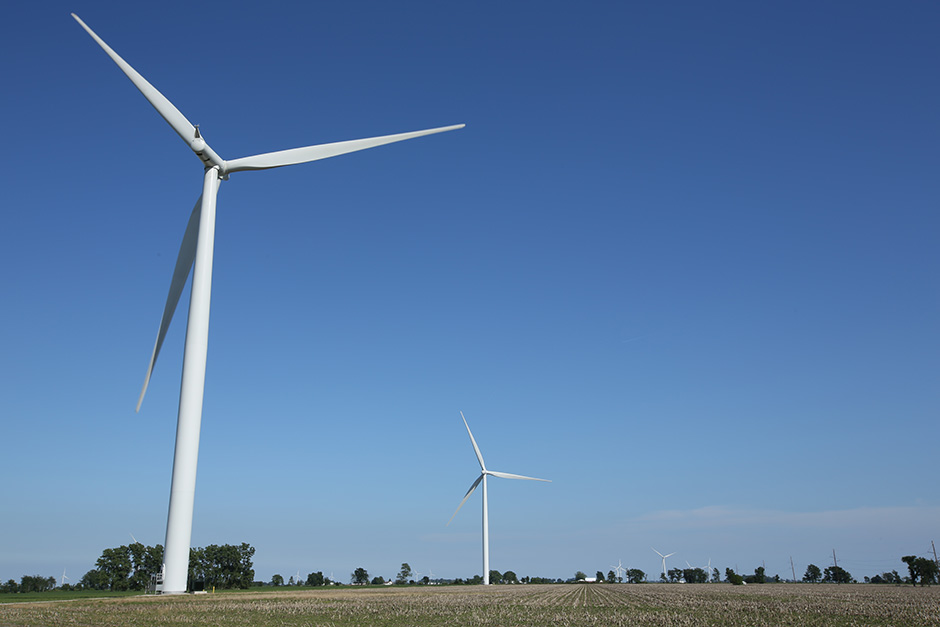 Tapping into Fuel Cell Technology
Fuel cell technology has been around for some time, and with the boom in global green energy production, it is now making somewhat of a resurgence, with several countries and corporations developing new projects with the clean tech. And South Korea is at the forefront of fuel cell technology's recent comeback.
With South Korea's recent announcement of its major energy policy movement towards green energy production expansion, the growth of renewable energy technology and power plant productions is critical to not only the future strategy of C&T, but also that of the entire nation.
Thus, Samsung C&T Engineering and Construction (E&C) group is taking part in this movement with in an effort to increase South Korea's national power supply, while at the same time reduce CO2 emissions, with an ultra-clean fuel cell power plant near Haeundae Beach, a popular summer destination located at the southern tip of the Korean peninsula in its second largest city of Busan.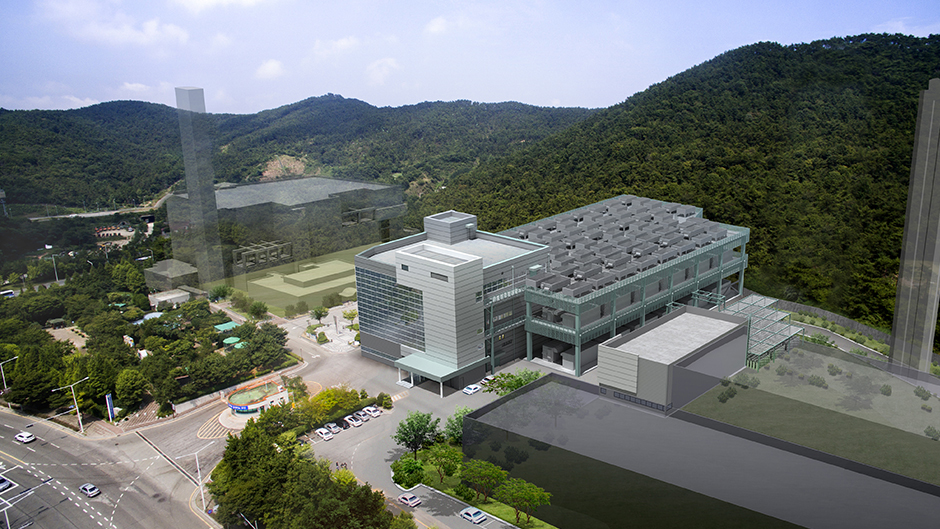 The recently completed plant has a capacity of 30.8MW and will produce nearly 250, 000 MWh of electricity – accounting for roughly 77% of the total power consumption of Haeundae New City. The plant handles both hydrogen and oxygen reactions simultaneously, giving it the ability to produce both heat and electricity.
This eco-friendly plant produces energy safely, and quietly, with almost no noise emitted during the operation of the plant. It is estimated that this fuel cell plant will reduce 30, 000 tons of carbon dioxide per annum and is now one of the largest renewable energy facilities in Busan.
The Busan fuel cell plant features technology derived from Samsung C&T's 2012 patent on Combined Power Generation System and Hot Water Combined Power Generation, which enables the plant to produce both green energy and heating for local residents.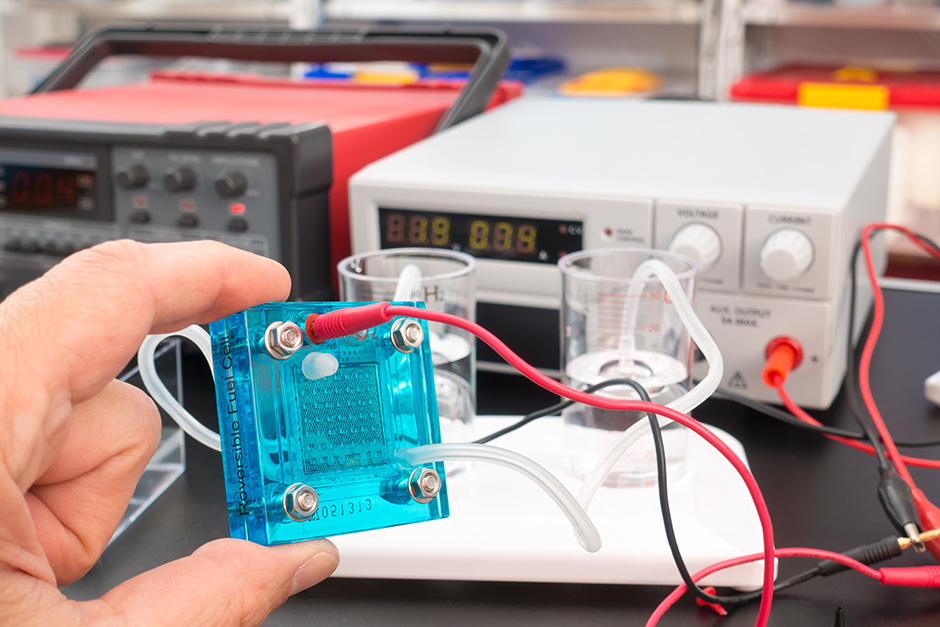 Samsung C&T's Green Energy – Together at Every Step
Ontario Wind & Solar Projects
Samsung C&T's Trading and Investment (T&I) group has been involved in green energy initiatives around the world for nearly a decade.
The group's venture into green energy began in 2010 with the signing of the Green Energy Investment Agreement (GEIA) between Samsung C&T, Korea Electric Power Corporation (KEPCO) and the Ontario government. In this deal, Samsung C&T agreed to build 1, 369MW of renewable power – 1,069 from wind & 300MW from solar – which resulted in the formation of the largest cluster of wind and solar power anywhere on the planet.
The T&I group's Project Division is currently responsible for overseeing the management of the project, which is scattered across seven sites in the notoriously windy grounds of southern Ontario. Meanwhile, Samsung C&T's E&C group also participated in the engineering, procurement and construction (EPC) aspect of one of the sites for the project.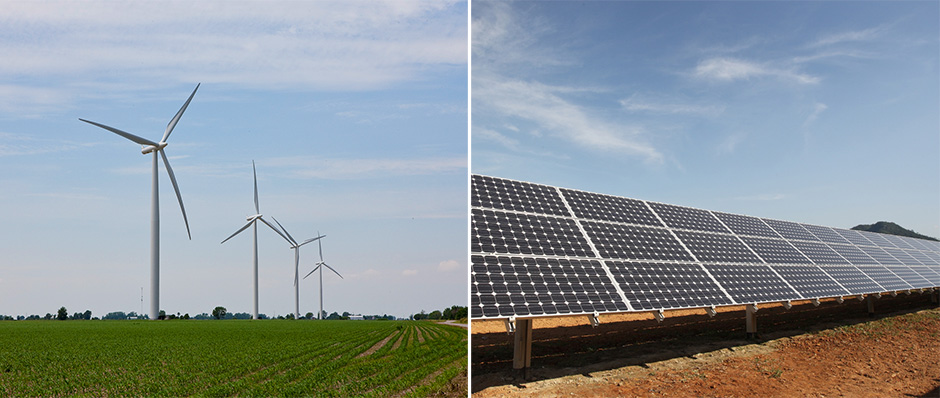 When it comes to green energy, fuel cells, solar and wind are perhaps more well-known, however, biomass plants are also an intriguing option.
The 299MW Tees Biomass power plant, located in the Port of Teeside, 430kms north of London, England, is a joint venture that saw Samsung C&T's E&C group awarded the EPC contract to erect the plant. The plant will be fueled by wood pellets and chips, which will allow the plant to significantly reduce its carbon footprint in comparison to traditional fossil fuel generation alternatives.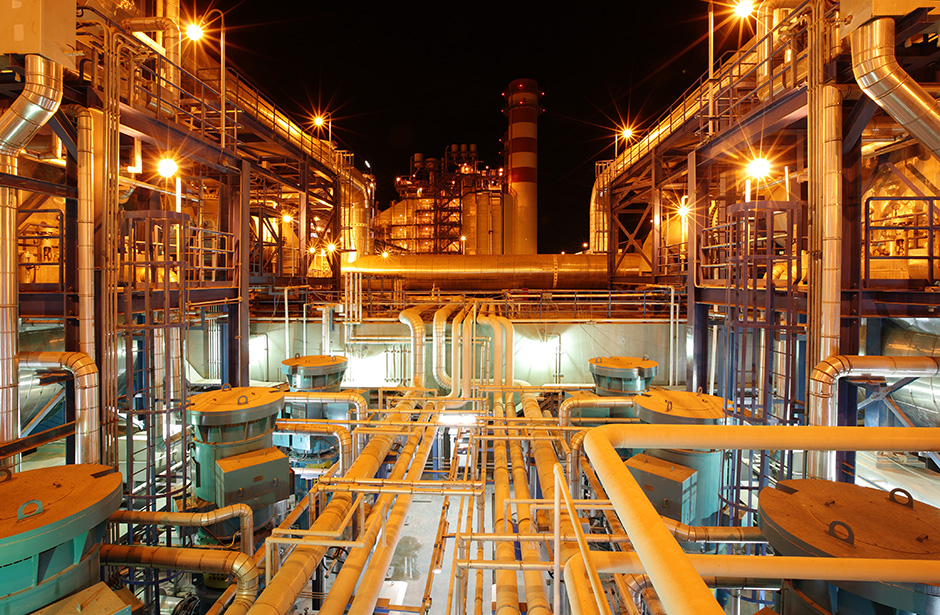 Summerside Green Energy Storage
Production of energy, green or other, becomes useless if excess is wasted. Thus, smart and efficient ways to store excess waste are now an important part of the power generation discussion.
Samsung C&T's T&I group is currently partnered with the city of Summerside in the province of Prince Edward Island, Canada, to test a groundbreaking initiative that will utilize a massive battery network capable of storing and distributing 890kWh of energy from multiple sources, to add efficiency to the city's power grid while lowering costs at the same time.
Samsung C&T T&I group will help manage the project by conducting construction management and supplying equipment, while working closely with city authorities. Both parties hope the smart storage project will demonstrate to suppliers and other municipalities the efficiencies that can be gained by leveraging this new technology.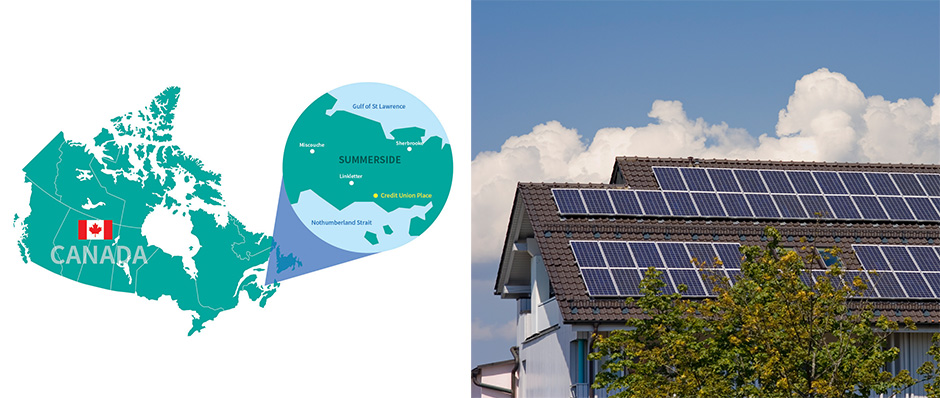 As the global renewable energy industry continues its march forward, Samsung C&T plans to be there too. The company has ambitions to continue exploring green energy initiatives to bolster the green wave currently sweeping the planet.