Samsung C&T has won the highest possible recognition for its stringent safety standards from Singapore's Land Transport Authority (LTA). The company scooped the Grand Prize at the LTA's Annual Safety Award Convention (ASAC). The event was held on September 21, and marked the ASAC's 18th anniversary.
The ASAC is a convention that recognizes companies for their successful and proactive workplace safety efforts. It also seeks to reward enterprises that promote employee wellbeing, consideration for the general public and environmental safety.
Out of a total of 57 contractors selected for the contest, three were chosen for the Grand Prize shortlist, with Samsung C&T chosen as the winner.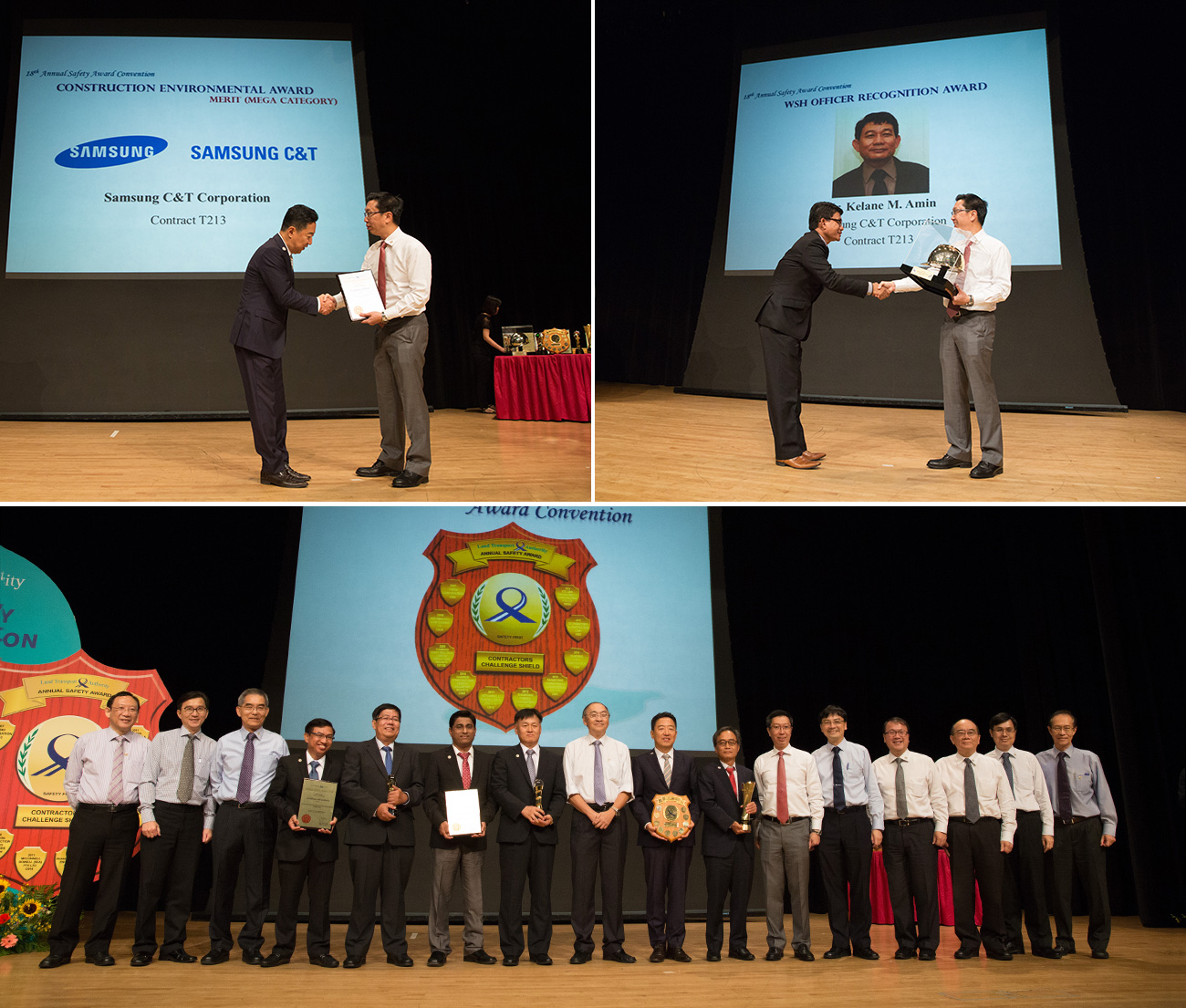 Selected companies were evaluated through safety management appraisals and on-site inspections.
As well as winning the most prestigious award on offer, Samsung C&T was also presented with the Construction Environmental Merit Award at the ASAC and the WSHO (Workplace Safety and Health Officers) Recognition Award.
This is not the first time that Samsung C&T has been given the LTA's Grand Prize – the company also won the award in 2014. Past Singapore projects have included the Expo MRT Station and overrun tunnel, which netted Samsung C&T a Certificate of Excellence at the 2014 ASAC convention.
In related news, Samsung C&T also bagged the Hong Kong Construction Association's Safety Merit Award for the year 2015, at a ceremony held on September 22 this year.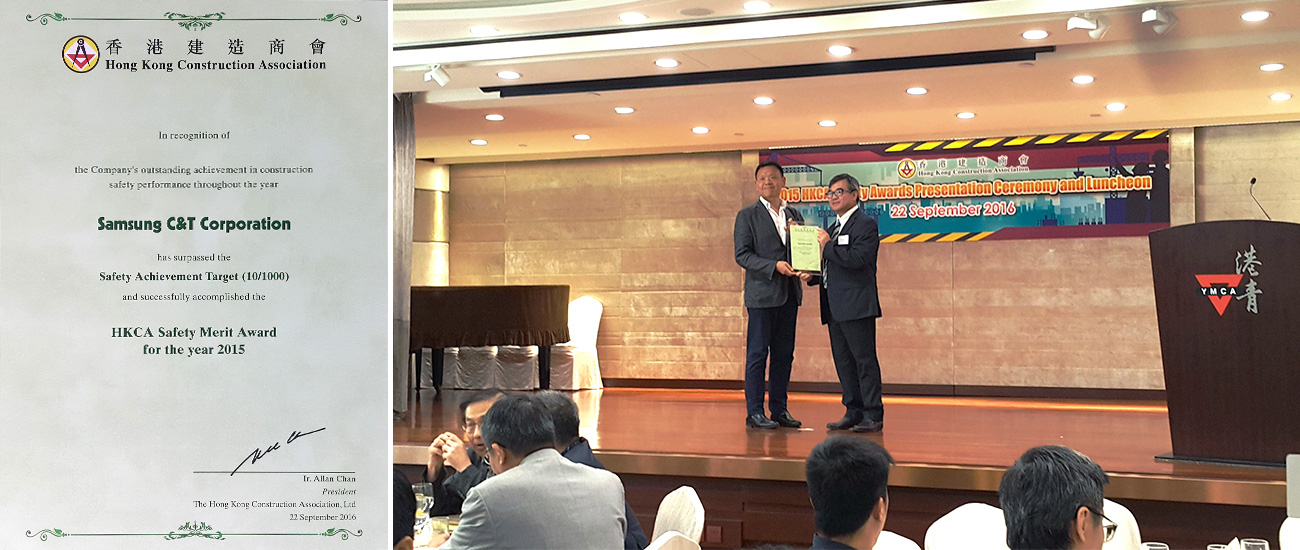 The award was given to the 10 contractors who surpassed safety achievement targets last year. This marks the first time Samsung C&T has won this award on a solo construction venture.
The body recognized C&T's sinking-prevention measures and efforts to safeguard on-site staff through the prevention of safety hazards.
This achievement is just the latest recognition of Samsung C&T's outstanding safety management skills. Earlier this year, the company won an award at the Building Construction Agency Awards 2016, also held in Singapore.
In June of this year, the company was presented with a Gold Award for outstanding safety performance by Hong Kong's Construction Industry Council and Development Bureau.
Samsung C&T officials say the company is looking to build upon its strong reputation in Singapore, where it has completed several large-scale projects, including the Marina Coastal Expressway.
The company is determined to continue promoting excellent safety practices in future construction efforts – both in Singapore and beyond.