There are few buildings in Asia quite as iconic as Kuala Lumpur's Petronas Towers. For many, they are an international symbol of modernity and progress in the fast-developing business world. And although they still look new, they were actually inaugurated two full decades ago.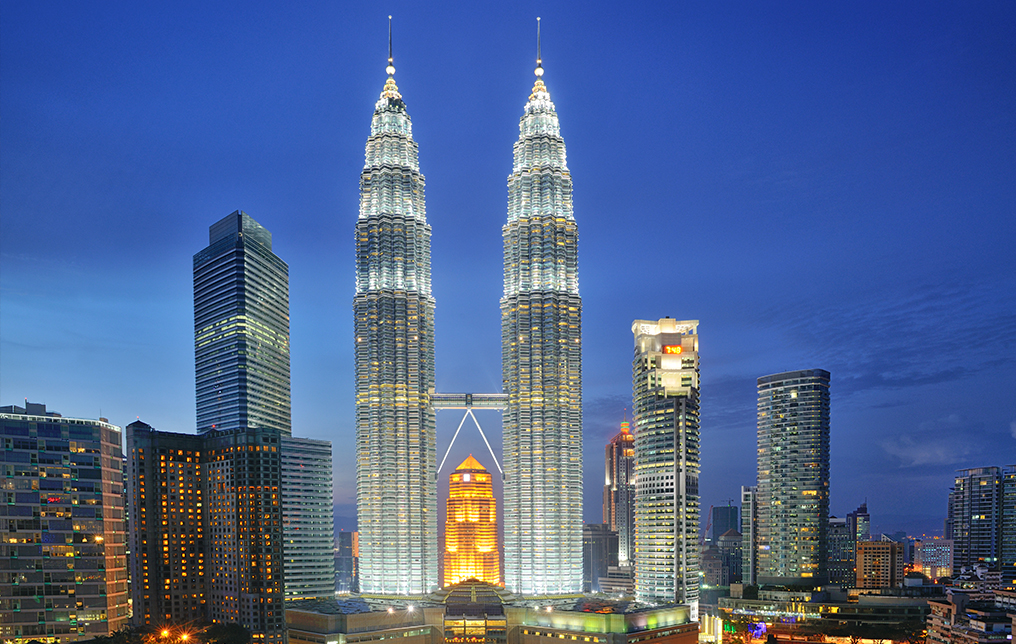 The towers were inspired by the vision of Mahathir Mohamad, Malaysia's long-serving fourth prime minister. Mohamad's dream was to transform Malaysia into a major player in global business by creating an internationally recognizable landmark – the tallest building in the world. But Mohamad was not just after sheer height. He wanted to create a structure that doubled as a business and commercial hub for the country's capital.
To realize the vision, Mohamad needed to find companies who specialized in turning grand architectural dreams into working realities. His search led him and the Malaysian authorities to Samsung C&T.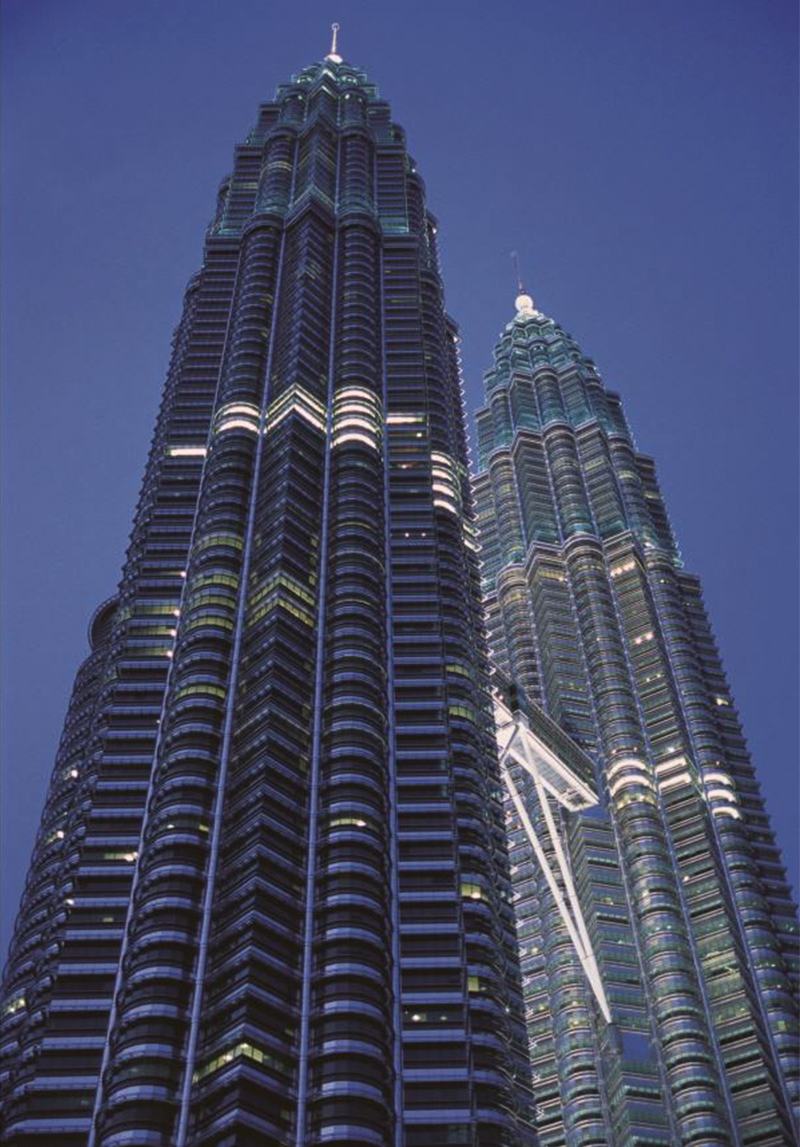 Business and Commerce Impetus
The buildings' primary purpose was to house the offices of Petronas, Malaysia's national oil and gas company. But 20 years on, the towers' functions have evolved far beyond this.
Petronas still occupies the office space in Tower One, but other multinational companies reside in Tower Two, which was built by Samsung C&T. Some of the companies that make up Tower Two include tech giants such as IBM and Microsoft, as well as media groups like Reuters, Al Jazeera and Bloomberg.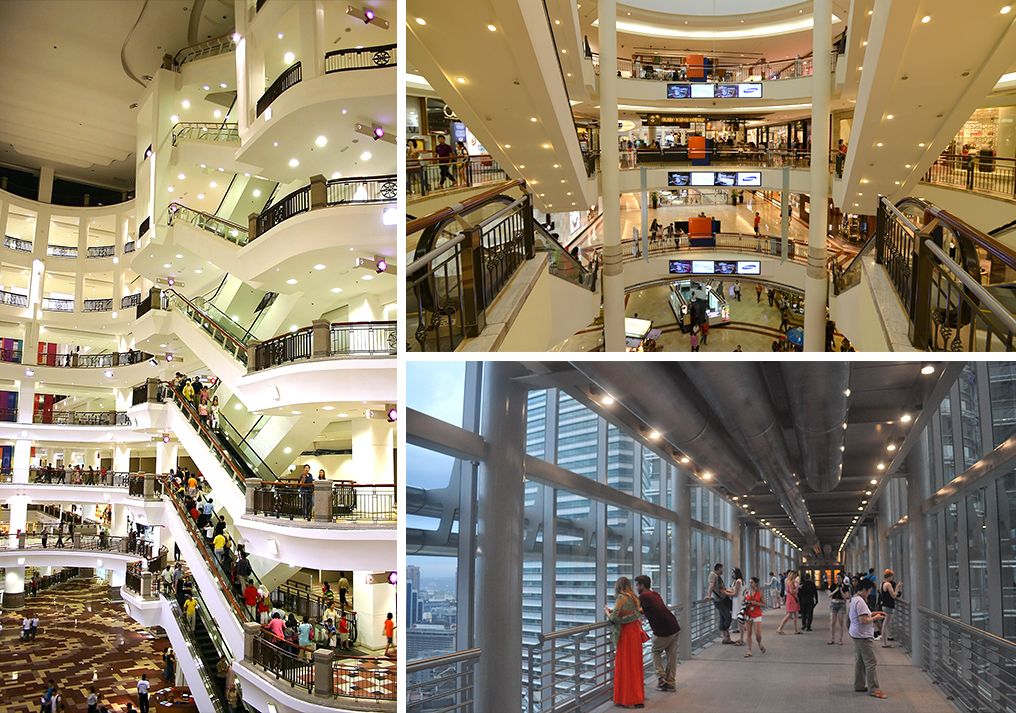 As two different companies built the towers, it was important for Samsung C&T to stay in close contact with Tower One's constructors.
Samsung C&T's Jung Wook Kim, now Vice President of the Client Relations Team, was part of the Petronas Towers construction team. He recalls, "We met regularly with the Tower One builders to compare notes and share information. All our workers wore blue hardhats, while the Tower One team wore red hats. That made it easier for everyone to understand who was working on which tower – and helped make for quite a unique building scenario!"
The towering structures once constituted the tallest building on the planet. Although the Petronas Towers officially have 88 floors, Kim says there are in fact more. "I believe the exact total number of floors is in the region of 92," he explains. "Eight is considered a lucky number in Malaysia, so we tried to work that symbolism into the construction. The towers are built in the shape of eight-pointed stars, and when you look at the buildings from above, they resemble the number 88."
Tourists now flock to the Petronas Towers, and 20 years later, it has lost none of its appeal. The building was a TripAdvisor Travelers' Choice Awards winner for 2016, and is currently rated by site users as Malaysia's Number 1 attraction. Visitors are particularly keen to cross the towers' Samsung C&T-constructed Skybridge, a pedestrian walkway that links Tower One and Tower Two at the 41st floor, offering a unique view of the city below.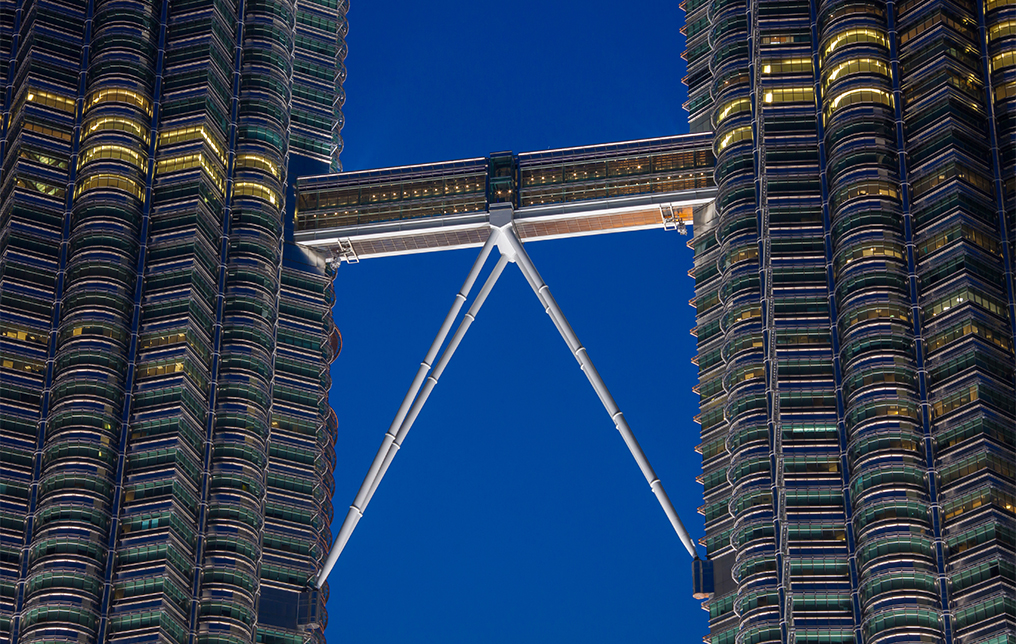 Kim has fond memories of the momentous Skybridge project, and recalls how its installation caught the imagination of an entire nation.
"The Skybridge was pre-fabricated in Korea and shipped to Kuala Lumpur," says Kim. "We had to pre-assemble it on the ground and lift it up using a complex system of hydraulic jacks. It took us almost two days to lift it into place, and I think the whole of Malaysia was watching us live on TV!"
The Petronas Towers was Samsung C&T's first high-rise project outside Korea, and it has proved to be a huge success. The buildings energized what has become the capital's central business district.
For Samsung C&T, which has since constructed the tallest building in the world (the Burj Khalifa in Dubai), the Petronas Towers has led to further high-rise development projects in Kuala Lumpur's central business district.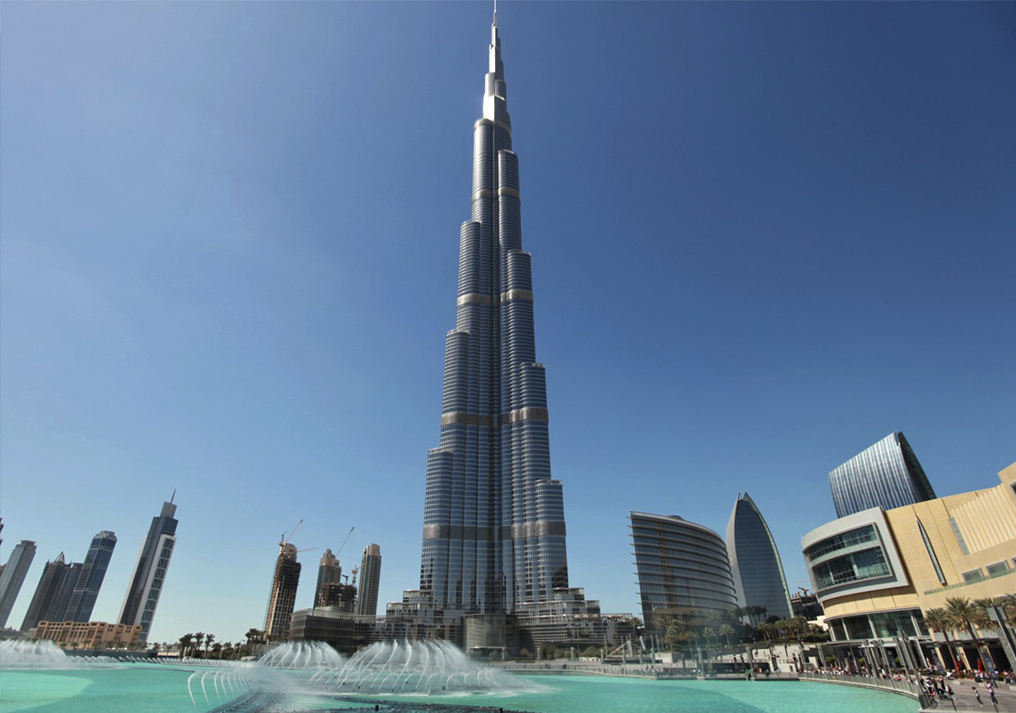 These include the KL118 development, which will see the company build Malaysia's tallest building by 2019. At 500m in height, the KL118 building will contain 150,000sqm of office space, as well as a 250-room luxury hotel.
The company has also begun work on the city's Star Development complex, in collaboration with property developer Symphony Life. The complex comprises luxurious residential apartments, a retail center and an entertainment hub. The project will also be completed by 2019, and includes three high-rise towers, the tallest of which will be 265m.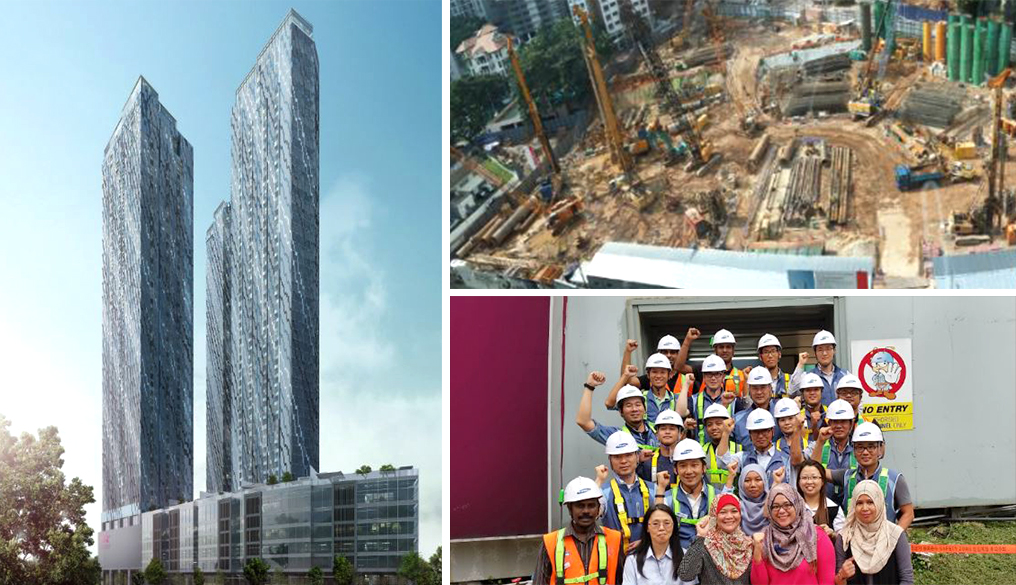 The towers have helped the city transform into a world business powerhouse. PricewaterhouseCoopers recently rated Kuala Lumpur as one of the top 10 cities in the world in which to do business.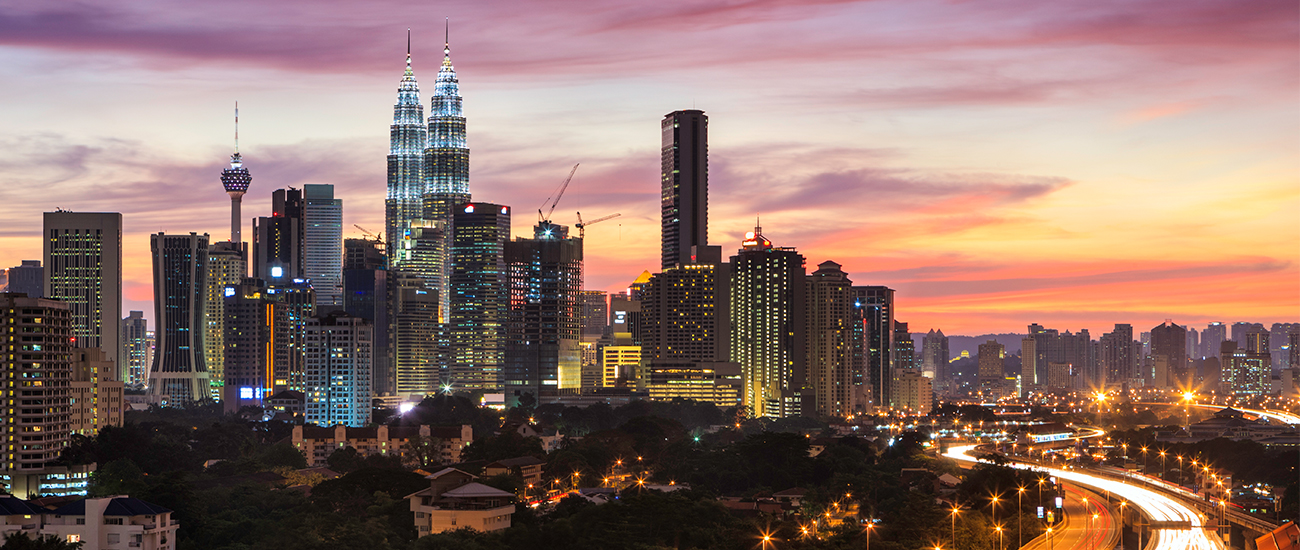 Kim says that even two decades later, the Petronas Towers are looking as good as ever. "Their sophisticated facade still is in mint condition, as we used the best available technology and materials to build them," he explains. "I think the stainless steel exterior still looks brand new."
The Petronas Towers, meanwhile, continue to influence city planners all over the world. Twenty years on, this landmark is still inspiring – in Malaysia and beyond.