Samsung C&T's residential apartment brand, Raemian, once again, received the highest score in the apartment category of the latest National Consumer Satisfaction Index (NCSI) survey. This marks Raemian's twentieth consecutive finish as the highest scoring brand in NCSI's apartment category from 1998 to 2017. No other company in South Korea's construction industry has even come close to realizing this monumental achievement. Samsung C&T and SK Telecom are the first and only companies to rank first in its NCSI category for the twentieth consecutive year.
Even before the Raemian brand's official launch on January 10, 2000, Samsung C&T's apartments were already being considered as the best residential spaces in South Korea. Twenty years on, Raemian continues to carry on its tradition of excellence and value.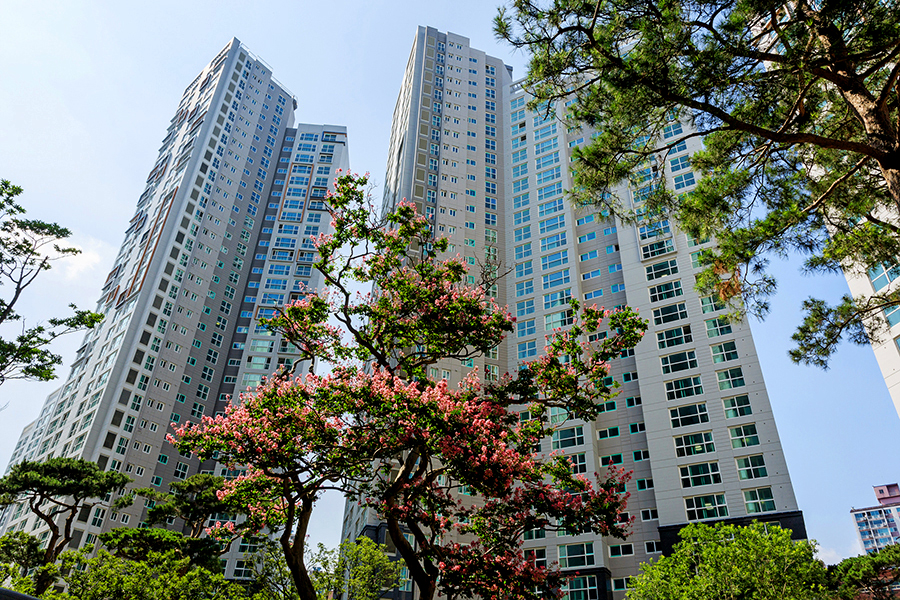 Most Trusted and Authoritative Consumer Satisfaction Index
NCSI is an index for assessing and quantifying how satisfied end consumers feel in their use of different products and services. It was developed in conjunction with University of Michigan's National Quality Research Center in 1998. Today the index , managed by Korea Productivity Center and sponsored by The Chosun Ilbo, is the country's most trusted and authoritative model for measuring consumer satisfaction.
This year's NCSI survey studied 328 brands in 74 categories and, in the apartment category, 8 brands of major constructors (Samsung C&T, GS E&C, Daelim Industrial, Daewoo E&C, Lotte E&C, Posco E&C, Hyundai E&C, and Hyundai Development Company) are included.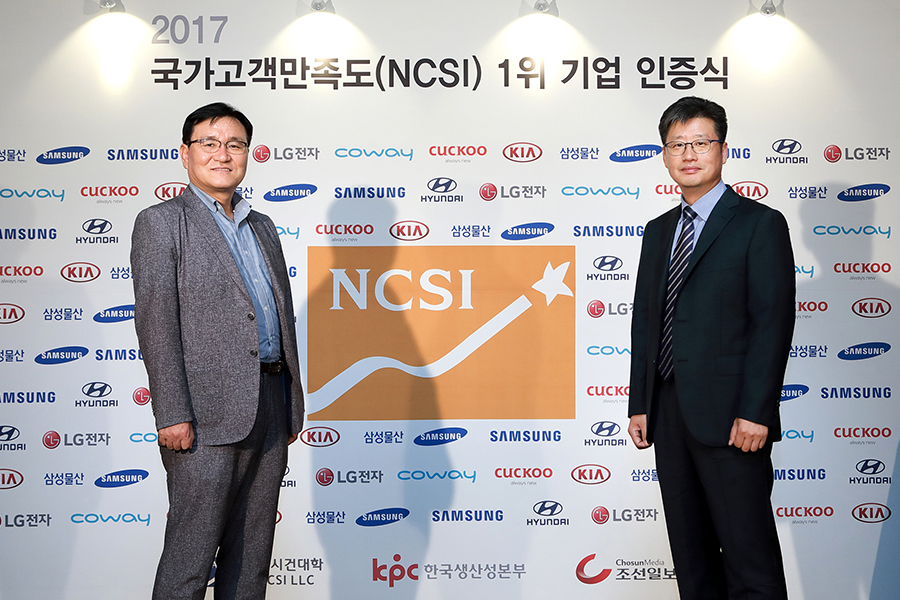 NCSI surveyed residents from eighteen different Raemian complexes (15,545 units), assessing their levels of satisfaction with Raemian products and services. The survey team also followed a strict validation process consisting of telephone follow-ups, correlation scoring, and statistical integrity verification to ensure the reliability of the responses and scores.
Building Sales Team's Vice President Jong Tak Baek
Q. Raemian must've gone through numerous changes for twenty years. What do you consider are the most pivotal moments in Raemian's history?
A. Twenty years ago, most people didn't know Samsung built apartments. We just didn't have the brand recognition, but we launched the Raemian brand in 2000 and gradually built it up as the number one apartment brand in the country. Creating the first apartment brand in the market was itself monumental, but I also consider some moments as important milestones; adopting a dedicated CRM system in 2000 to improve the way we manage our customers and introducing Hestia, an exclusive brand of resident services, in 2005. All in the name of delivering absolute customer satisfaction, we founded a center dedicated to the research and development of new residential technologies and solutions in 2012 and, introduced new measures to improve our quality management in 2016.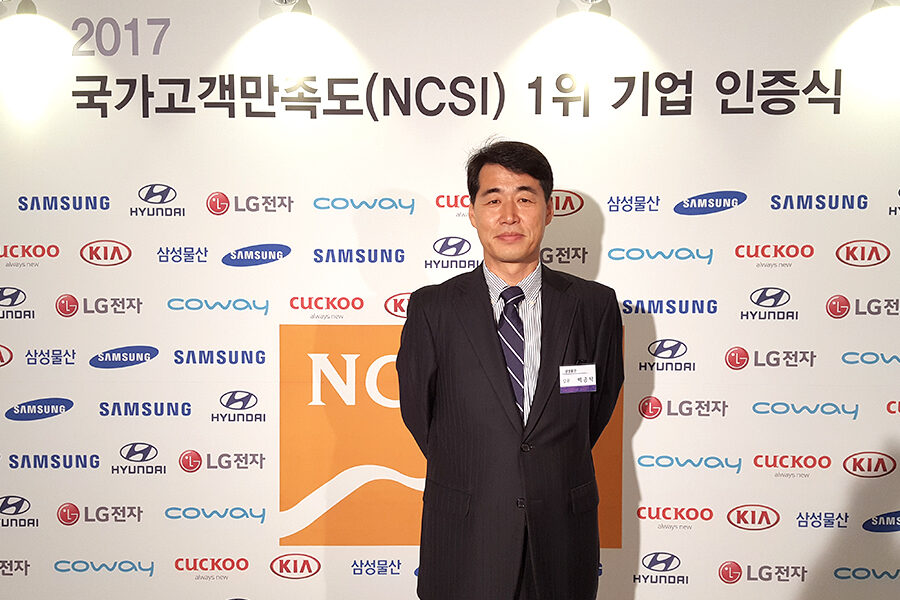 Unrivaled Services that Speak to Customers
Raemian's first and foremost priority when it comes to achieving customer satisfaction is to earn their trust before they move in and to make their lives as convenient and comfortable as possible after they move in. For the first part, Raemian assists with putting on the final touches within the unit full five months ahead of the scheduled move-in date; performs a thorough unit inspection from the customer's perspective; and inspects each unit along with the customer to ensure the highest quality.
In 2005, Raemian became the first apartment brand in the industry to launch a dedicated service brand "Hestia" for apartment residents. Hestia provides a wide range of unprecedented free services; domestic services such as drainage cleaning, safety services such as CPR classes, educational services, and even social-contribution services. This year, Hestia will introduce new social-contributing donation programs.
Even after ranking first in the apartment category of NCSI's survey for the twentieth consecutive year, Raemian is making new improvements. Raemian has recently stepped up technical and customer-service training for its employees and introduced monitoring programs to ensure the even higher levels of customer satisfaction.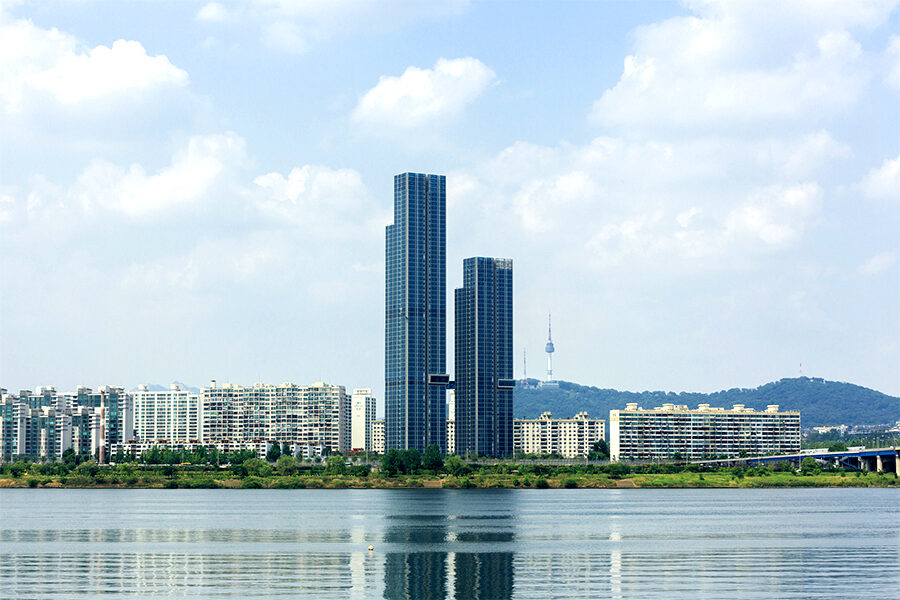 Residential CS Group's Director Soonkook Cho
Q. When the meaning of word apartment was way different from what it does now, introducing the concept of customer satisfaction to apartments must've been revolutionary. What were major hurdles you faced in the early days?
A. Apartments were nothing more than a new type of housing when they were first introduced. However, they have evolved into high-end assets imbued with considerable investment value and now function as lifestyle spaces rather than simply as living spaces.
Consumers have always expected convenient and comfortable living environments from new apartments and developed new demands and needs as the society continued to evolve. In this respect, our goals have always been to eliminate inconveniences, deliver satisfaction, and inspire customers to feel proud as Raemian residents.
Being the first to attempt anything is always difficult, and it was true when we first launched the Hestia brand and when we first made it mandatory to perform a quality inspection of all units before allowing new residents to move in. Even designing a new program or service and convincing others of its need and advantages is hard. Thanks to the help and support of colleagues we've made it this far.
When Hestia was first launched, the concept of resident services was so new that not even the residents knew what to make of it. Today, Raemian residents are very familiar with Hestia services and often tell us how useful they are.