Malaysia is one of the most urbanized nations of Southeast Asia: already in 2018 slightly over three quarters of the total population resided in urban areas, and this trend shows no sign of abating. According to the Council on Tall Buildings and Urban Habitat, in 2019 no less than 7 skyscrapers measuring 200 meters or more in height were constructed in Malaysia, placing that country 4th in the world in terms of building vertically for that year. Samsung C&T Engineering & Construction (E&C) Group has been playing a part in Malaysia's upward real estate climb for over two decades. Let's review some of Samsung C&T's achievements in the sector.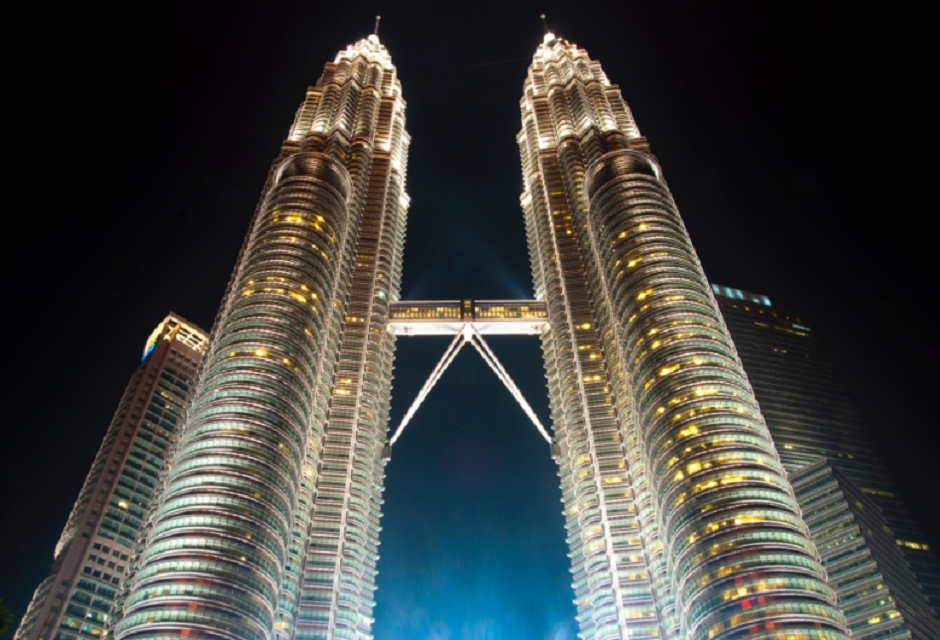 Samsung C&T's big debut in Malaysia was the construction of the Petronas Twin Towers in Kuala Lumpur. When completed in 1997, these twin towers were the tallest building in the world at 452 meters high and comprise 88 stories aboveground with 6 stories below.
The construction period was reduced and quality increased by utilizing new building techniques. Specifically, using the "self-climbing formwork" method, as well as pumps to send concrete up to the top floors through steel pipes from the ground below, meant that new floors could be added more quickly. Consequently, the entire construction process took only three years.
One of the most remarkable characteristics of the Petronas Twin Towers is the Skybridge, a two-story vertical structure that connects the 41st and 42nd floors. A "lift-up" construction method was used to construct the Skybridge on the ground and then raise it to the desired height of 177 meters.
Although Kuala Lumpur's Petronas Towers skyscrapers have since been surpassed as the tallest structures in the world – that honor now goes to Dubai's Burj Khalifa, also a Samsung C&T project – they are still the world's tallest twin towers.
Also in Kuala Lumpur are the Star Residences, one complex of four very tall towers, that Samsung C&T's E&C Group is now putting the finishing touches on. When completed, three of the four towers will be residential buildings of up to 228 meters in height – one has 57 stories while the other two have 58 – making them the tallest residential structures in all of Malaysia. The fourth building in the complex will be a six-story retail hub for commercial use. Samsung C&T won the exclusive construction contract for Star Residences in 2014 and the project is now 99 percent finished. Already one of the towers is complete and residents are moving in.
What makes these residences special is that in the design process they really took into account local concepts of luxury high-end living. World-famous Malaysian fashion designer Jimmy Choo participated in the design process and is ambassador for the whole Star Residences project. The individual apartments are not excessively large but rather have a layout that is fitted to Malaysian preferences. There are many shared spaces exclusively for use by the residents: a swimming pool and changing rooms, a café, a library, a fitness center, a rooftop sky lounge, a residents' bar, and so on. Instead of individual windows, the entirety of each residential tower is encased in an opulent bluish-green curtain wall so that every exterior facing room has floor-to-ceiling glass, giving a feeling of open space and proving lots of sunlight.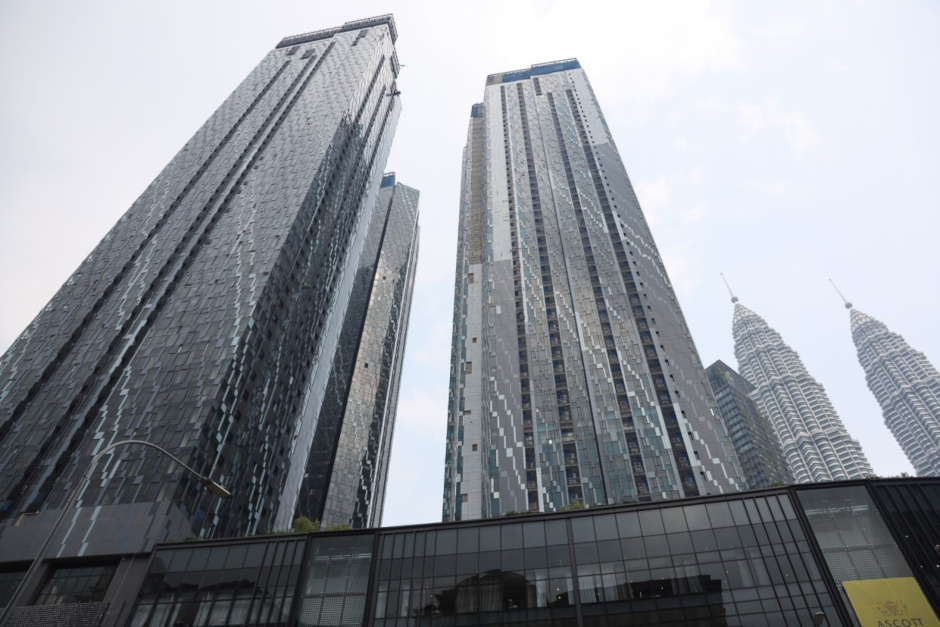 The design of Star Residences has been acknowledged both architecturally and commercially at the Asia-Pacific Property Awards, hosted by the International Property Awards. There the project won prizes in 3 fields: 5-star Best Apartment Malaysia, 5-star Best Mixed-Use Architecture Malaysia, and Mixed-use Development Malaysia. Building on its success with the Petronas Twin Towers, Samsung C&T has incorporated new site management skills technology to reduce the floor cycle – the time needed to add a new floor – to just seven days.

Star Residences is the premier project that demonstrates Samsung C&T E&C Group's superior skyscraper construction ability to Malaysia and the world.
Helping to draw a new skyline
But it doesn't end there. In Malaysia, Samsung C&T's E&C Group is going ahead with several new projects, including an iconic six-story podium building in Lot L, L1 and M in Kuala Lumpur City Center. This podium is designed in the form of a cantilever and atypical facade and will comprise a shopping mall and a new Petronas gallery while, at the same time, being fully integrated with the mass rapid transit station. Furthermore, Samsung C&T is constructing a 54-story office tower that will become the new headquarters building of the Malaysian Sapura Group of companies. This building will also be seamlessly integrated to the existing Kuala Lumpur Convention Centre. Samsung C&T will continue to contribute to the redrawing and updating of Malaysia's urban skyline.