The first tulips in the Netherlands grew in the city of Leiden in the late 16th century. When in 1593 the Flemish doctor and botanist Carolus Clusius planted some bulbs in the gardens of the University of Leiden, nobody expected that these flowers would become popular all over the world, brightening each early spring with their gorgeous display.
These flowers, now as Dutch as windmills, were originally native to Anatolia, the Asian part of Turkey. Suleyman the Magnificent, Sultan of the Ottoman Empire, is reported to have gifted some bulbs to Hapsburg Emperor Ferdinand I, and that is how these originally Asian flowers came to Europe.
But tulips never completely left Asia. As proof, these floral messengers of spring, together with plum and cherry blossoms, bloom every year at Samsung C&T Resort's Everland theme park in Yongin, Korea. Yes, spring is already upon us, and 1.3 million flowers of 100 varieties have turned the landscape of Everland into a visual feast for the eyes.
A medieval Royal Palace Garden
The theme park has been transformed into one hectare of 17th or 18th century European Royal Palace Garden. If King Willem-Alexander and Queen Maxima of the Netherlands were to visit, they would surely feel right at home and yet strangely transported back in time, with the crystal palace, the gallery garden, and elaborate parterre de broderie all giving a medieval feel. The flowerbeds, now 30 percent larger than in previous years, create an overwhelming profusion of tulips to marvel at. And not only tulips – there are also narcissuses and grape hyacinths and other spring blooms.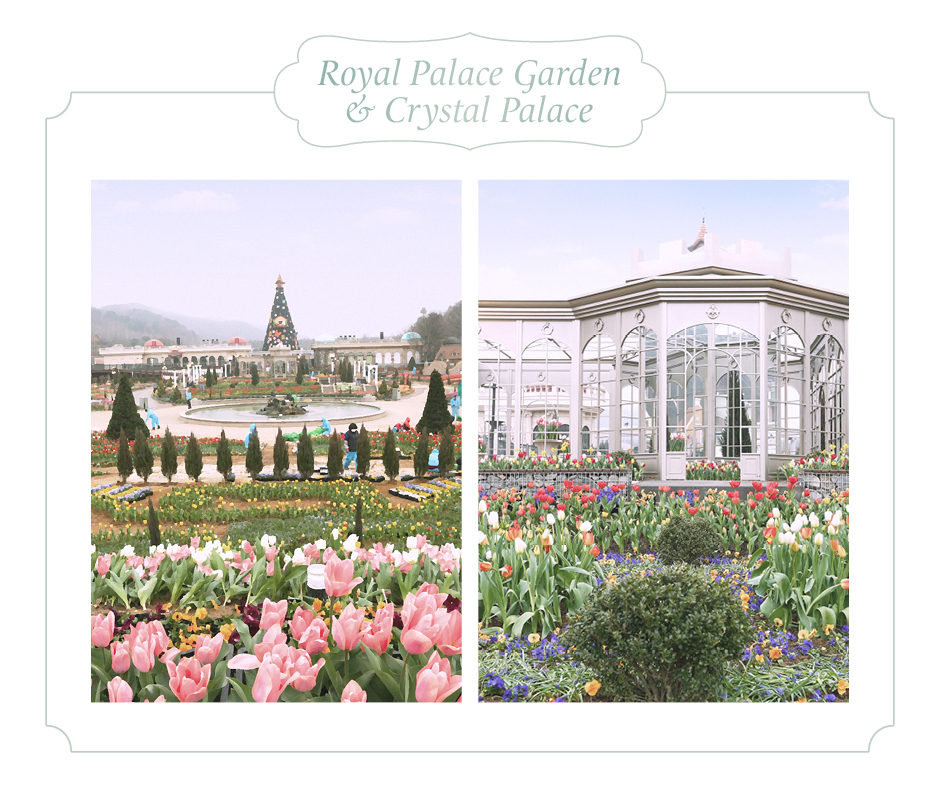 With monikers like King's Blood, Queen's Day, and Purple Prince, the tulips on display have names befitting this year's royal palace garden theme. As visitors stroll around admiring the Dutch flowers that festoon the hectare of gallery gardens, hanging planters, and elaborate parterre de broderie, they can try to spot the regally labeled varieties.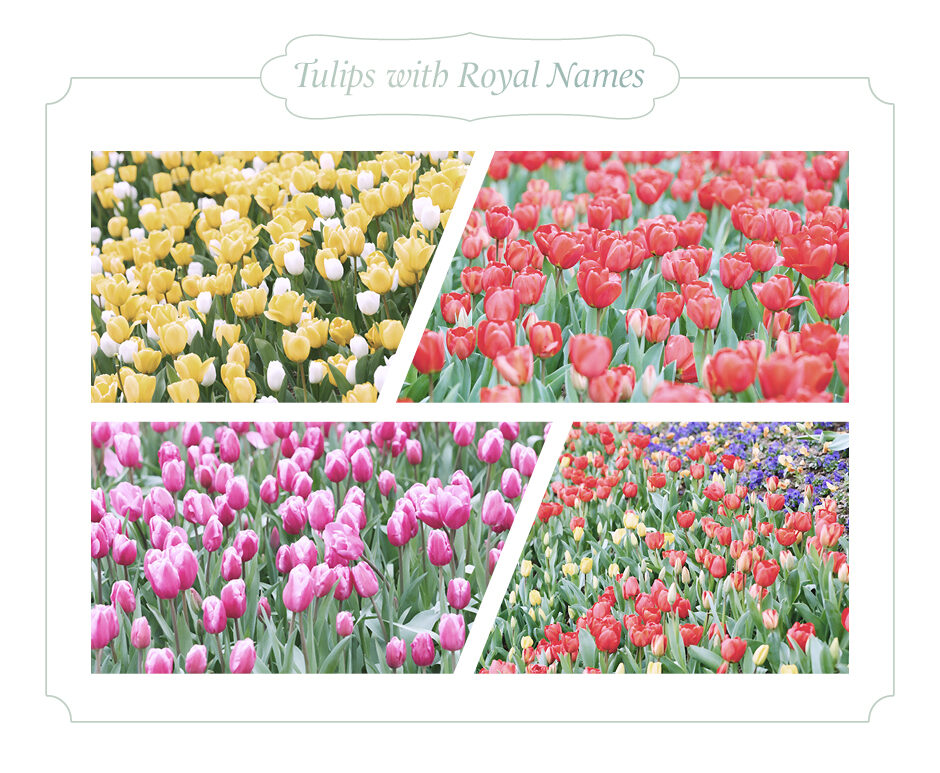 A profusion of plum and cherry blossoms
What's more, Everland is the first resort in Korea's capital region to feature a plum blossom theme garden. The Sky Plum Blossom Trail, now open for its second year, is full of the delicate vernal scent of plum blossom. Located behind the Columbus Adventure ride, the three-hectare Sky Plum Blossom Trail holds not only 700 examples of 11 different varieties of plums, but also various other trees and seasonal flowers in a magnificent harmony that allows visitors to imbibe that spring feeling.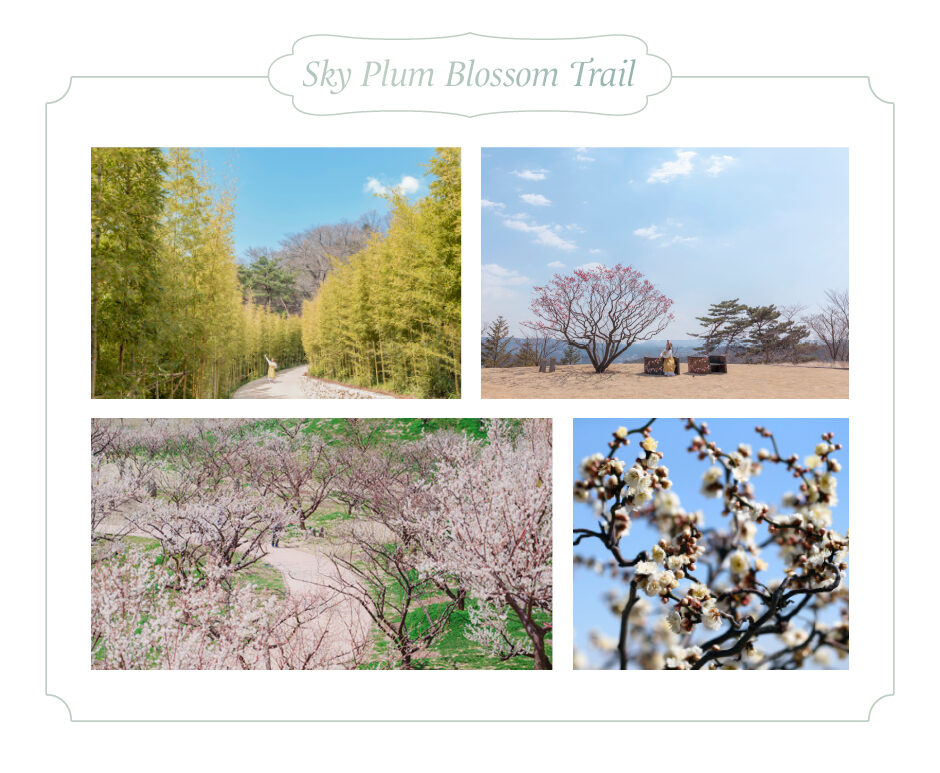 To top it all off, in early April Everland's approximately 10,000 cherry trees are in full bloom. The grand spectacle of cherry blossoms, tulips, and plum blossoms signal that spring has truly begun. On warm spring days it can be pleasant to recharge our batteries, breathing in the delicious scent of 1.3 million flowers and soaking in the sun's rays in this floral sea of beauty.

For more news about Everland's spring cherry blossoms, tulips, and plum blossoms, check the home page or the official social media channels.