Home has become a place where more people are spending more time, especially in the era of work-life balance, working from home, and pandemic-related social distancing. People are learning afresh, that home can and should be a pleasant place to be, weather working, playing, or resting. This is true for both internal and external spaces of the home, which means that the importance of external residential design is also gradually increasing.
Samsung C&T provides differentiated value to residents of the apartment complexes it builds by carrying out landscape architecture that takes into consideration the characteristics of each apartment complex and customer needs.
Bringing nature back into apartment complexes
Samsung C&T Engineering & Construction Group's own premium apartment brand is Raemian. Specifically for Raemian complexes, the Group has developed a new landscaping product called "Nature Gallery." The process of its creation was thorough, involving consulting from external experts and collecting opinions on landscaping development from Raemian apartments.
Starting with the Raemian One Bailey complex in southern Seoul, currently under construction, the Group plans to adopt this new landscaping product to Raemian apartment complexes built in the future.
The Nature Gallery product reflects recent housing trends that show a growing demand for landscaping that brings out a natural feeling and that favors the social atmosphere of small group activities. In addition, the often overlooked rear of main buildings and the spaces between them will receive more attention and be converted into a space that is pleasing to the senses.
The three main concepts of Nature Gallery are Grand Forest, Shade Lounge and Grand Lake. Grand Forest is a space between or behind apartment buildings where a wooded landscape is created, with a nature path running through it. Trees line the open areas, minimizing intrusive gazes from outsiders, and natural materials are planned to be used as much as possible for installations.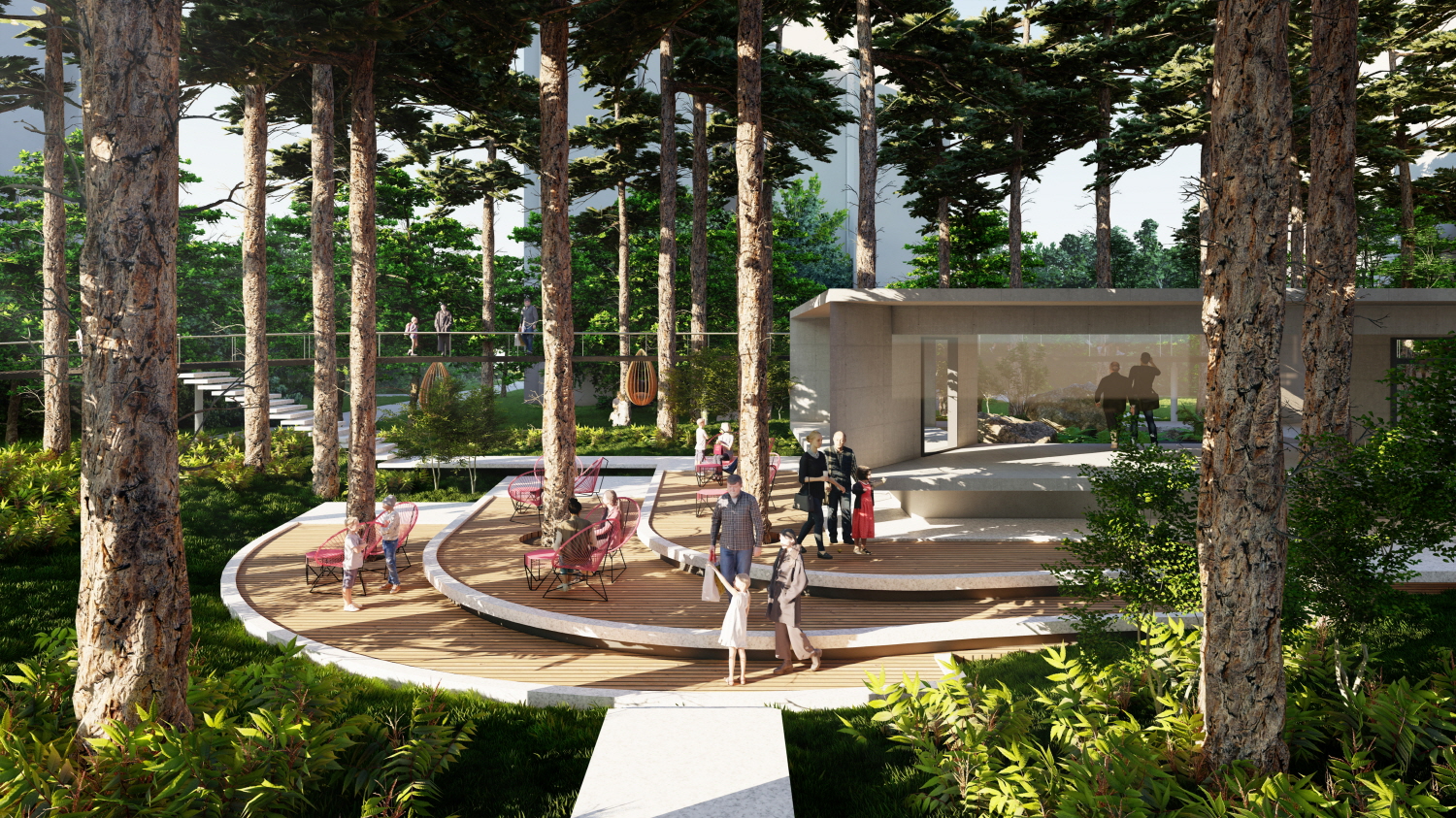 Spaces that have until now been much overlooked in designing a residential environment are the back sides of buildings and the spaces between them. The Nature Gallery vision changes that. Plants that are suitable to grow in each apartment's unique environment will be grown in these spaces. This is the Shade Lounge concept. Public art installations and locations that are ideal for taking snapshots will be created to make it a visually attractive place to relax and also take memorable photos.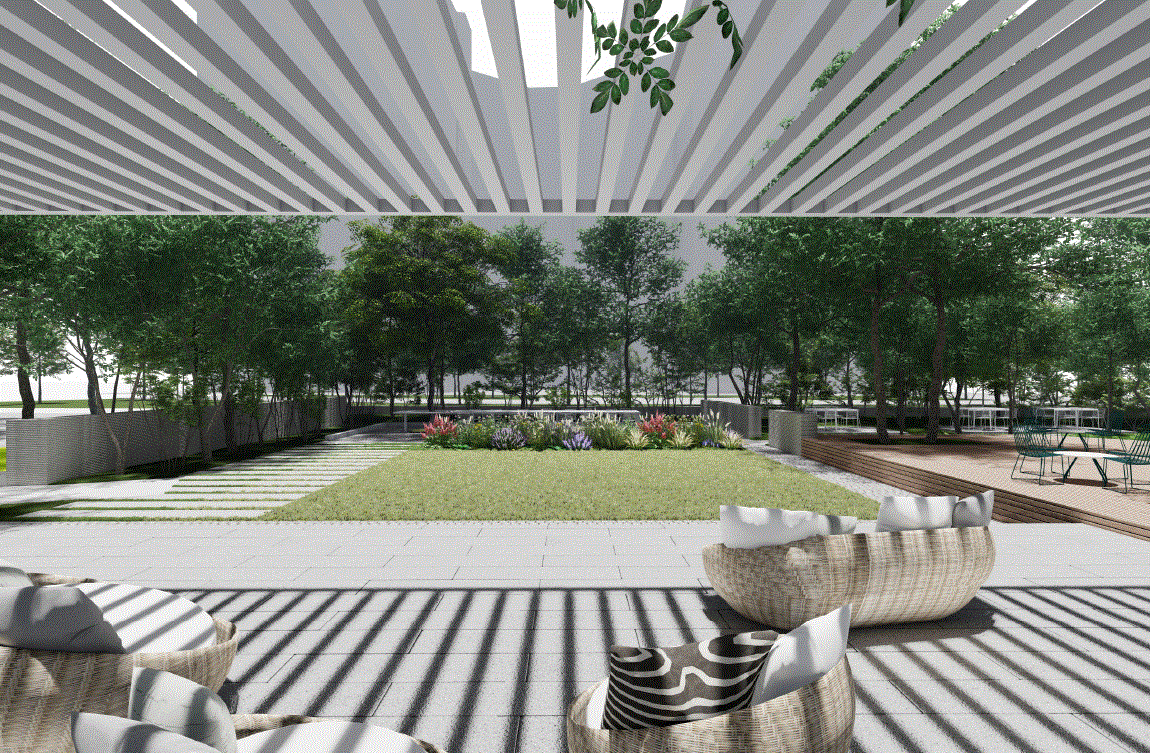 The Grand Lake will be created as a location where apartment residents will feel like they can commune with nature in a large waterfront space decorated with sculptures. The waterfront will be fitted with an outdoor gallery and lights, and a promenade will give a sense of openness and a place to stroll or exercise.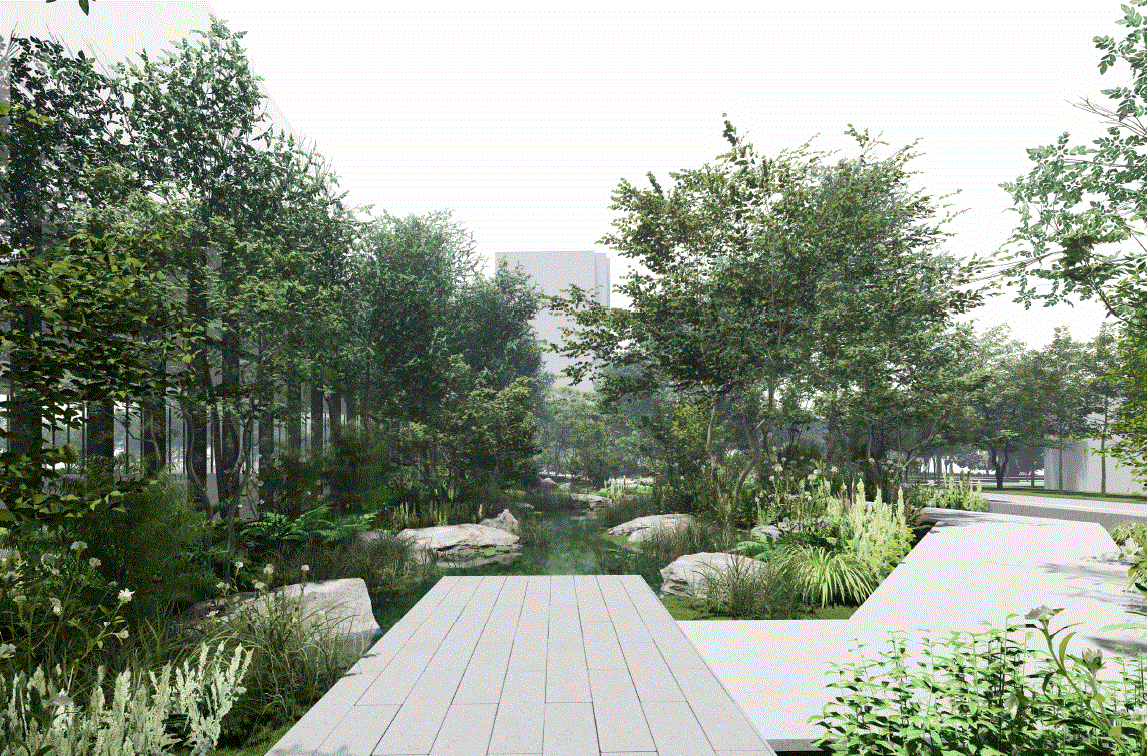 Leading the apartment landscaping trend
In shared living spaces like apartments, landscape architecture means more than simply beautifying the scenery. Samsung C&T is continuously developing new landscaping concepts such as an artificial hill, ecological spaces, garden styles, cool mist pergolas, and pilot gardens.
The first landscape concept to be introduced to Raemian apartments was "Raemian in the Forest." The typical features were multi-layered planting, which gave residents the feeling of living in the forest and a body of water where fish could live.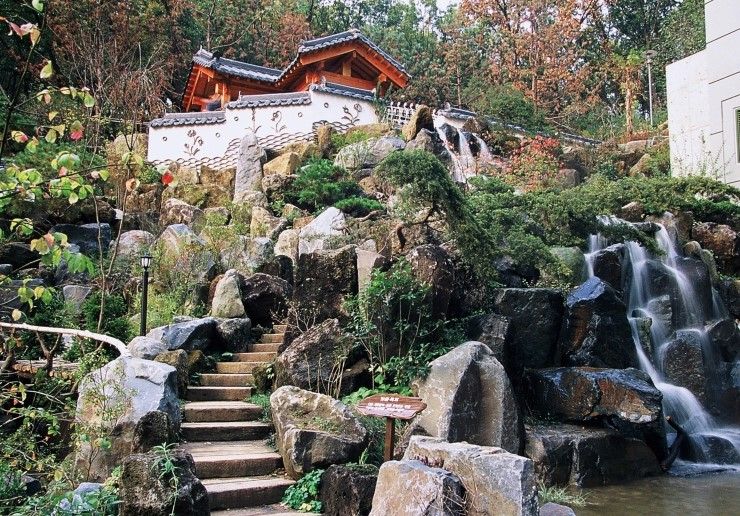 Late in the 2000s, Raemian landscaping delivered satisfaction to residents by employing the concept of reproducing the magnificent scenery of nature as it is within the built environment of an apartment complex.
Since then, the construction division of Samsung C&T has introduced landscaping with concepts that allow families to experience the stimulation of their five senses together and landscaping with styles like clothing fashions.
In addition to landscaping that highlights natural elements, Samsung C&T has recently started employing landscape architecture of the kind that can be seen at luxury hotels and resorts, focusing on neat water features and high-end rest areas. In addition, the group changed the paradigm of apartment landscaping by expanding the boundary of outdoor landscapes through features such as the Canopy Garden and Piloti Garden.
Each year the International Federation of Landscape Architects (IFLA) gives out awards recognizing achievement in the field, and Raemian Landscaping has won IFLA awards a total of 11 times. In addition, Raemian Landscaping won the Asian Design Prize for the second consecutive year. In 2022, it received an award for the garden of Geumjeong Punggyeongwon at the Raemian IPark Complex 2 in Dongnae, Busan, and in 2021, the Piloti garden at Raemian Leaders One won the Asian Design Prize.
Samsung C&T E&C Group continues striving to create innovative and attractive ways to provide value to residents of its Raemian apartment complexes, and awards such as these are recognition of its achievements.