If you think cutting-edge IT solutions and leisure resorts are a world apart, think again. Everland, Korea's biggest theme park, is continuing its transition into the digital age with yet another high-tech-based attraction: Robot VR.
Robot VR is the latest innovation to arrive at the Yongin resort, and has been created in collaboration with IT pioneer Sanghwa. It will open on March 24. As its name suggests, the attraction combines the latest in robotics with innovative virtual reality (VR) solutions, resulting in a thrilling tech experience like no other.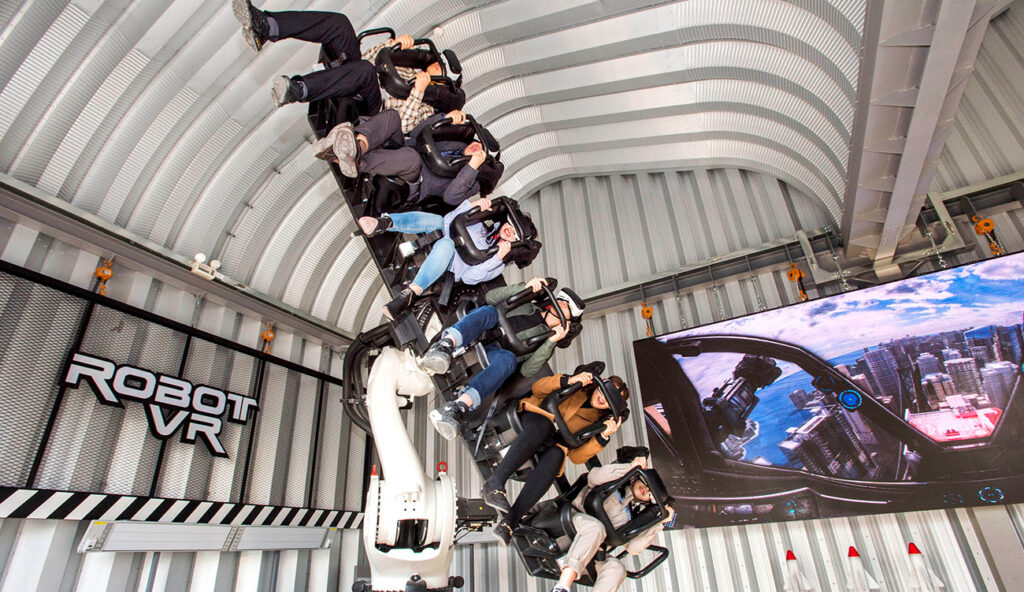 The ride comprises gigantic twin 6m-high robotic arms and Samsung Gear VR headsets. Robot VR allows 12 riders at a time to step into the shoes of the pilot of a flying, all-action robot, for a breathless, larger-than-life experience.
For three breathtaking minutes, six riders on each arm leap from tall buildings, avoid rocket attacks and navigate all sorts of other adventures, while the arms rotate a full 360°.
Robot VR is the newest addition to the American Adventure section at Everland, and visitors who wish to ride it need to make a reservation using an automated ticket machine when they arrive at the park.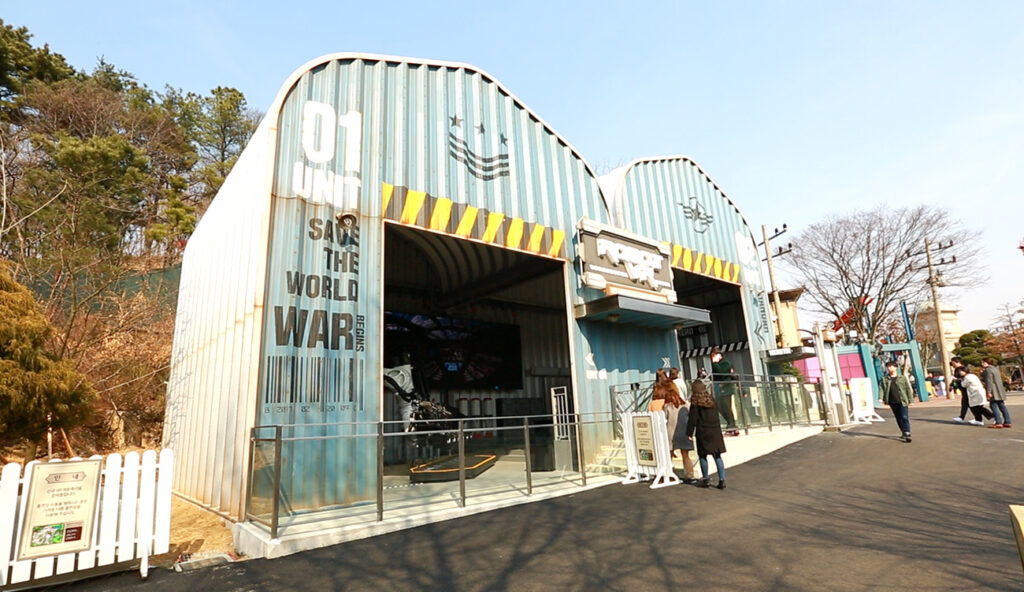 Robot VR tickets cost KRW5,000, but the 100 first visitors to download the Samsung Gear S3 Everland app (in the period March 24 to 13 April) will get the chance to climb aboard the virtual flying robot for free.
VR fans are starting to find plenty of new reasons to head to Everland – with the recent Universe Big Wheel VR experience, which allowed to revisit a much-loved, but long-ago-decommissioned Ferris wheel ride.
The theme park also boasts the thrilling 4D VR Adventure Experience Zone and an interactive horror maze, as well as the Pride in Korea attraction, a VR tour of popular Korean tourist destinations.
Resort authorities say Everland will continue to unveil IT-based rides in the years to come, meaning visitors can expect more new attractions like the high-tech Panda World, which features smartphone apps and 360° screens.
What to see what it's like to put on the headset and climb aboard Robot VR? Check out the video below for a taster!