Each year, Samsung C&T's Trading & Investment Group organizes the New Culture Awards, a ceremony to recognize outstanding employees who have made noteworthy contributions to the company.
The awards ceremony is part of a tradition to highlight the company's exemplary employee culture, first started in December 2006. In conjunction with a Human Resources committee, the winners are nominated and selected by staff members.
There are several award categories that make up the ceremony, including: Open Hearts, Customer Satisfaction, Creativity and Innovation and Trailblazer.
In the first of a two-part series, the Samsung C&T employees who won awards for their compassion and commitment this year will be introduced to highlight their meaningful contributions to the company.
Always Lending a Helping Hand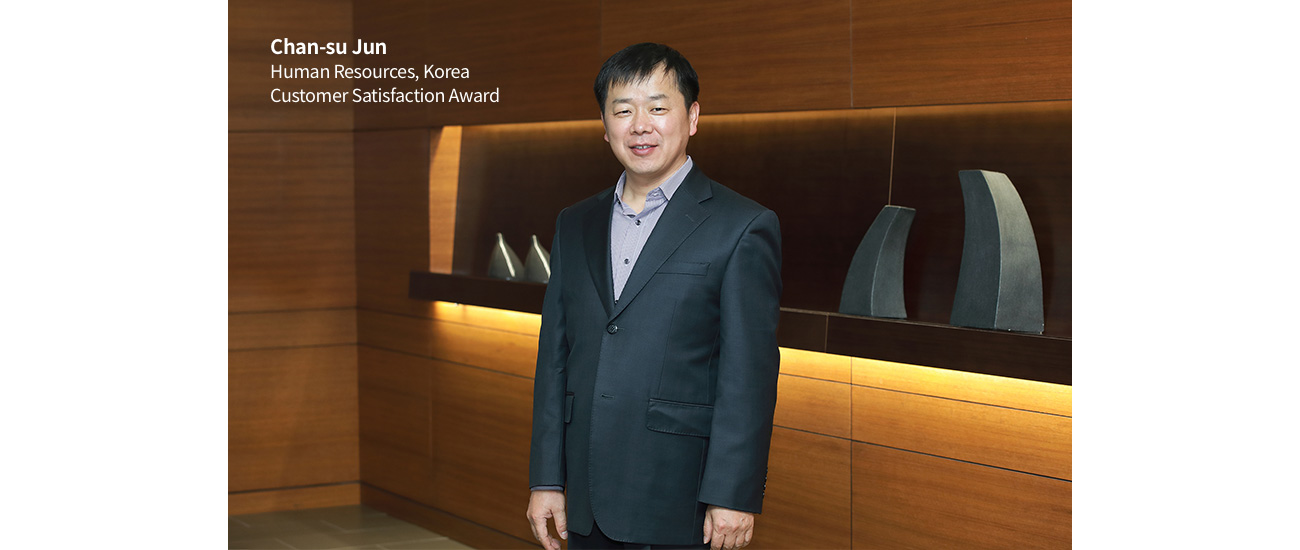 It's tough to stay humble when it's your job to constantly help co-workers, but some staff members, such as Senior Manager Chan-su Jun, truly show their dedication by selflessly making contributions for the betterment of other employees.
Taking care of others takes time, consideration, and strength – qualities that Jun has shown in his role as a general affairs manager in the Human Resources department.
Jun's role allows him to connect with his co-workers through supporting them in various office matters. "It feels very rewarding whenever I proactively find solutions to employees' difficulties, even before they reach out to me with their concern," he says.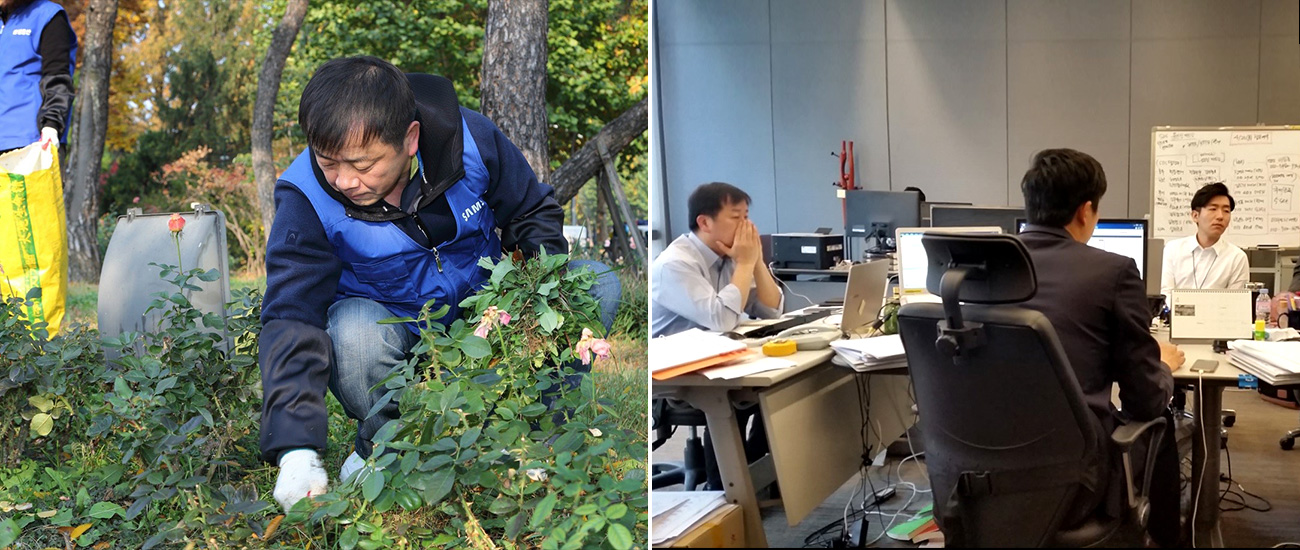 Managing the ins-and-outs of the office is an important responsibility, but is often taken for granted. Jun works diligently to create a clean, economical and well-adjusted working environment for the comfort of others – including rote duties such as supervising the repairs of equipment, lighting and other in-office necessities.
"Customer satisfaction refers to impressing customers not only through providing great service, but also by going beyond their expectations and needs. I believe constantly interacting and building trust with our employees via continuous communication is what is most important – the higher the sense of community, the higher the mutual satisfaction," remarks Jun on his responsibilities in the Human Resources department.
He never fails to enthusiastically help employees, but he also realizes the support he receives from them as well. "I've always had great co-workers around me, and they are the reason why I was able to receive this award. What is left for me is to continuously strive to improve customer satisfaction, along with my fellow employees," says Jun.
Role Model and Problem Solver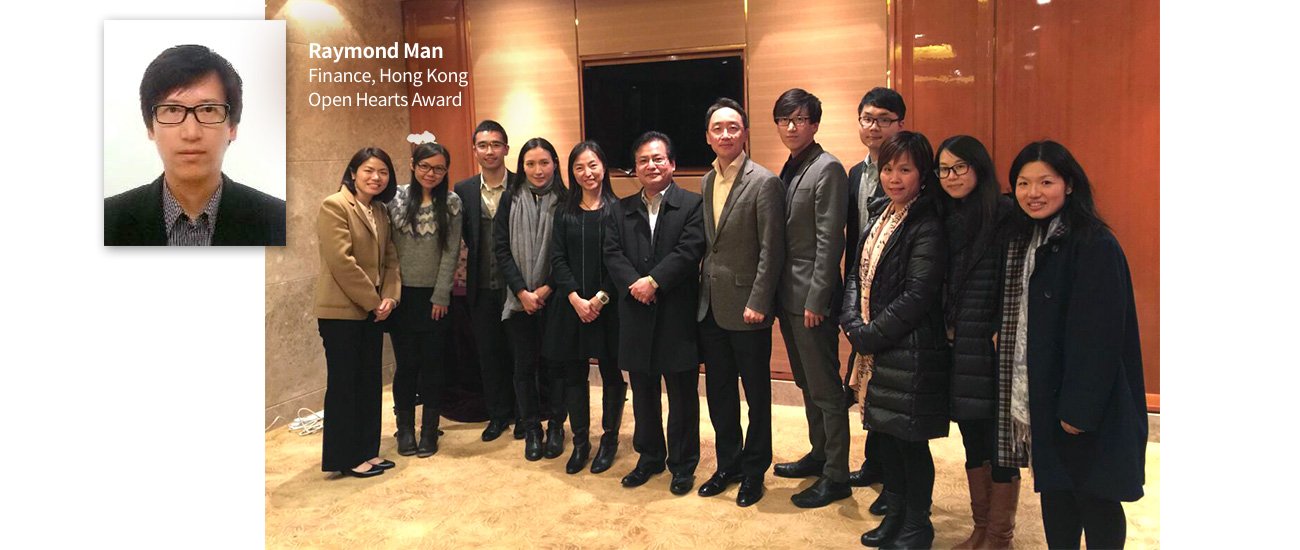 A Samsung C&T employee who has exhibited great generosity towards his fellow team members is Raymond Man, the Senior Manager of the Finance team in Hong Kong.
Man has earned his credibility as a skilled and knowledgeable member of the Finance team, while also being noted for his well-rounded personality. His background, which includes field work experience and certification as a Chartered Financial Analyst (CFA), emphasizes his finance expertise.
But he's also known to think outside the box, particularly when it comes to problem solving. "When you are trying to solve a problem that sales personnel are struggling with," said Man, "You should think like them to empathize their point of view."
He has been known to manage all finance-related issues in China, and has even earned a reputation as the company "Troubleshooter", for being the go-to person for help on any finance problems.
Self-improvement is also a defining characteristic of Man. As someone who constantly sets himself as an example to his subordinates and peers, he has always encouraged and supported others around him to further their studies for their career, or taught them new business concepts during tutorial sessions.
According to Man, however, this award is not just about his work. "I don't think this award is about my own success. Indeed, I wouldn't have been awarded with this honor if it wasn't for my team's hard work. I am very proud to be a member of the Hong Kong subsidiary!"
Creating Workplace Harmony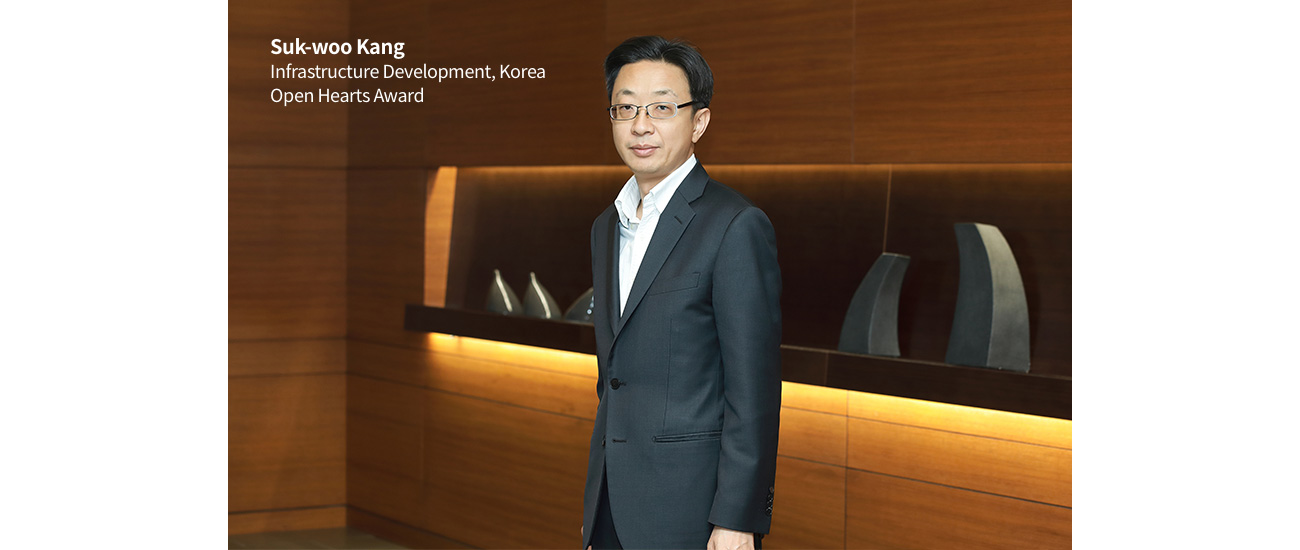 A big heart is hard to overlook in a corporate setting, which is why Suk-woo Kang, Senior Manager at the Project Division, is being awarded the Open Hearts award this year.
Since starting at Samsung C&T in 1999, Kang has proved that even for employees who are part of large companies, fulfilling responsibilities and going above the call of duty comes naturally.
As part of the Infrastructure Development department, Kang sets an example for everyone in his organization by accomplishing his duties with unyielding devotion and expertise.
Not only that, he is never hesitant to share his expertise with other employees, and in particular, goes out of his way to warmly support junior staff members. In turn, his helpful attitude has allowed him and his fellow employees to perform their jobs more successfully and effectively.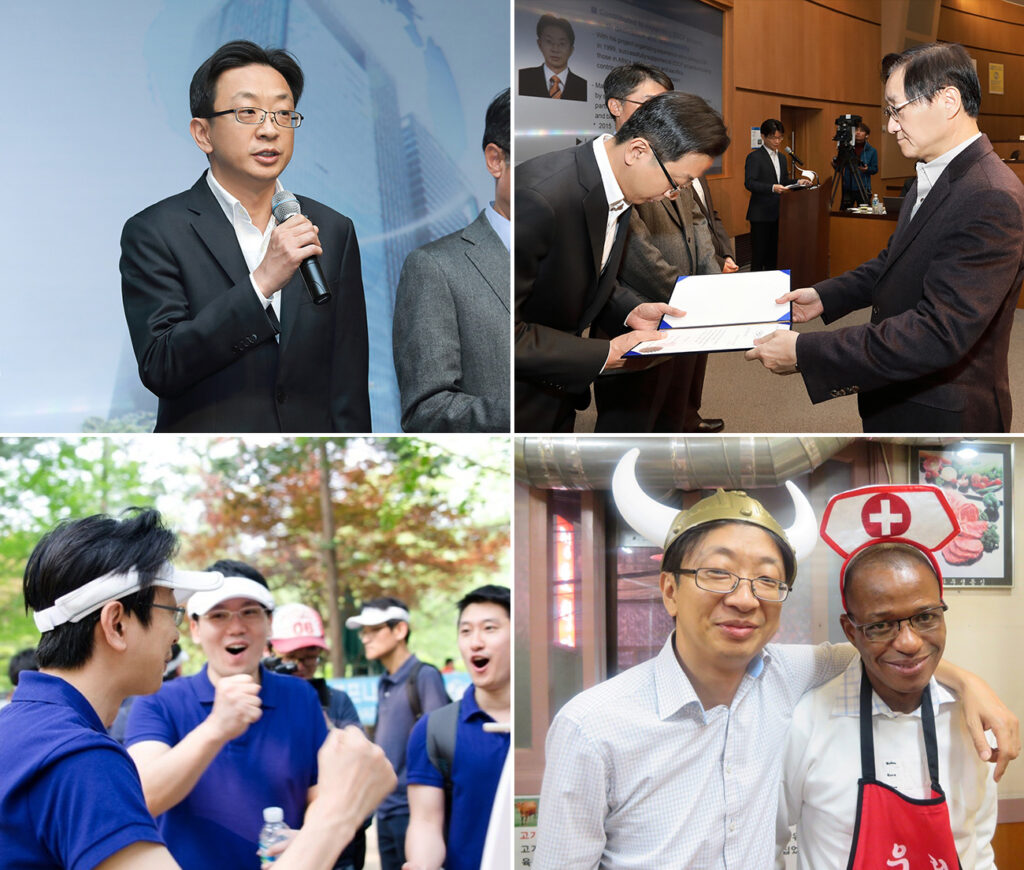 His work involves handling demanding projects, including a recent bid with client EDCF (Economic Development Co-operation Fund) that dealt with managing national disasters in Madagascar, and requires a great deal of collaboration with other co-workers.
Kang's secret to his success lies in creating a supportive work environment. "To me, harmony and unity are key for our departments to function well. If you work in a good environment, you can have fun, work happily and produce great results," he says.
Not only has he positively affected his workplace, but his attitude has also helped in developing strong relationships with clients and suppliers.
Stay tuned for part two of the New Culture Award winners, which will spotlight individuals from Samsung C&T for their professional creativity and willingness to take on new challenges.