The New Culture Awards have been taking place at Samsung C&T each year since 2006, recognizing some of the talented individuals who make up the company.
Previously, the employees who shared their compassion and dedication to the company were acknowledged for their thoughtful contributions in the first article of a two-part series.
In the final portion of the series, find out more on the individuals who have shown outstanding qualities in their roles as part of the Trading & Investment Group, and how their determination resulted in impactful endeavors.
The Driving Force Behind Sales Success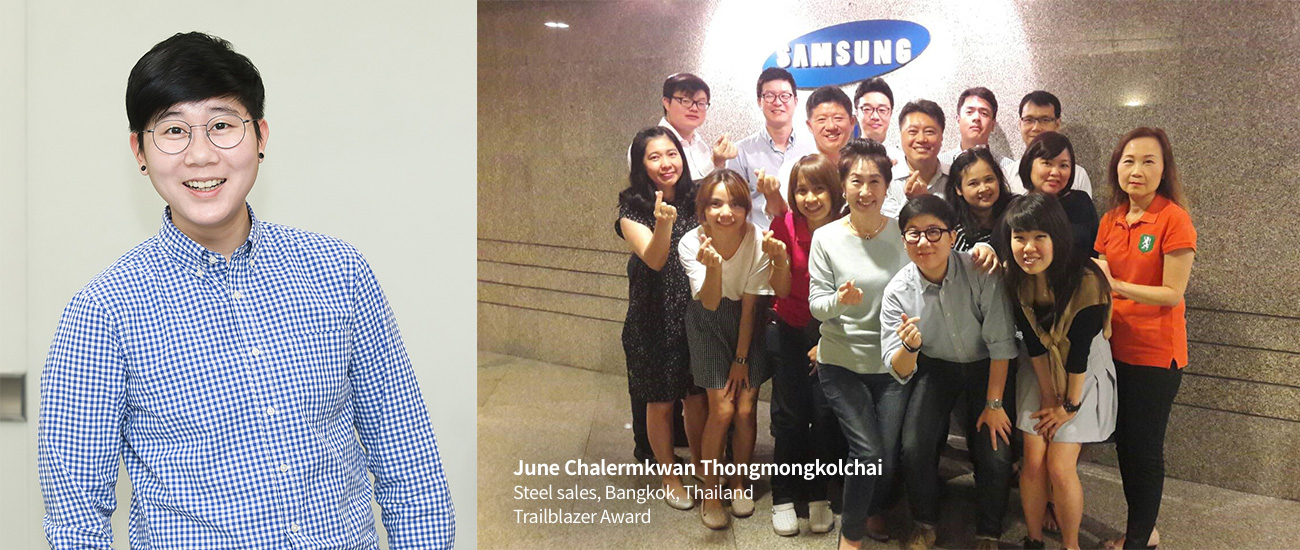 Assistant Manager June Chalermkwan Thongmongkolchai was selected as this year's winner of the Trailblazer award for her invaluable contributions to her sales department in Thailand.
As part of the Bangkok office, Thongmongkolchai stood out among her fellow employees particularly for her positive attitude and her results-oriented mindset.
"When I first joined Samsung C&T, I could not tell the difference between hot-rolled steel and cold-rolled steel," she said. Now, with only three years under her belt, she has firmly established herself as a committed member of her team, and the driving force behind the growing sales figures.
Thongmongkolchai has helped expand wire rod sales in Thailand through intensive management and market development. Her unique approach to finding potential customers allowed for the company's expansion into selling different products, broadening its market base in a tough environment.
While the steel market has been going through many difficulties recently, she believes that in every crisis, lies opportunity. "Don't give up when hard times come around. I truly believe that every problem entails a solution," says Thongmongkolchai. "It is all up to you to dig yourself out of the ditch."
A Pioneer in the Middle East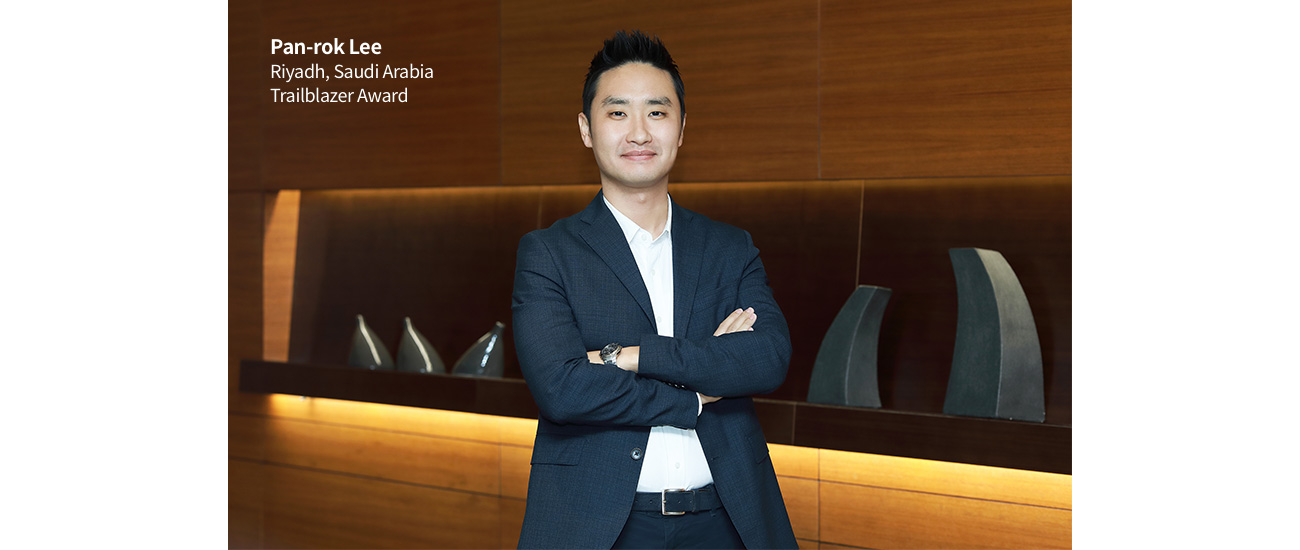 Pan-rok Lee, the head of the Riyadh office in Saudi Arabia, won the Trailblazer award this year for discovering business ventures and taking on critical challenges, despite current conditions in the turbulent Middle Eastern economy.
The Trailblazer award is given to employees who have especially taken initiative, paving the way for future endeavors and novel opportunities. Under Lee's direction, the Saudi Arabia office was able to find success, despite challenges.
"The most worthwhile achievements would have been expanding new supply chains and creating new sourcing strategies. It felt great to regain the opportunity from the Egyptian market because our company had previously abandoned the market for more than 10 years," said Lee.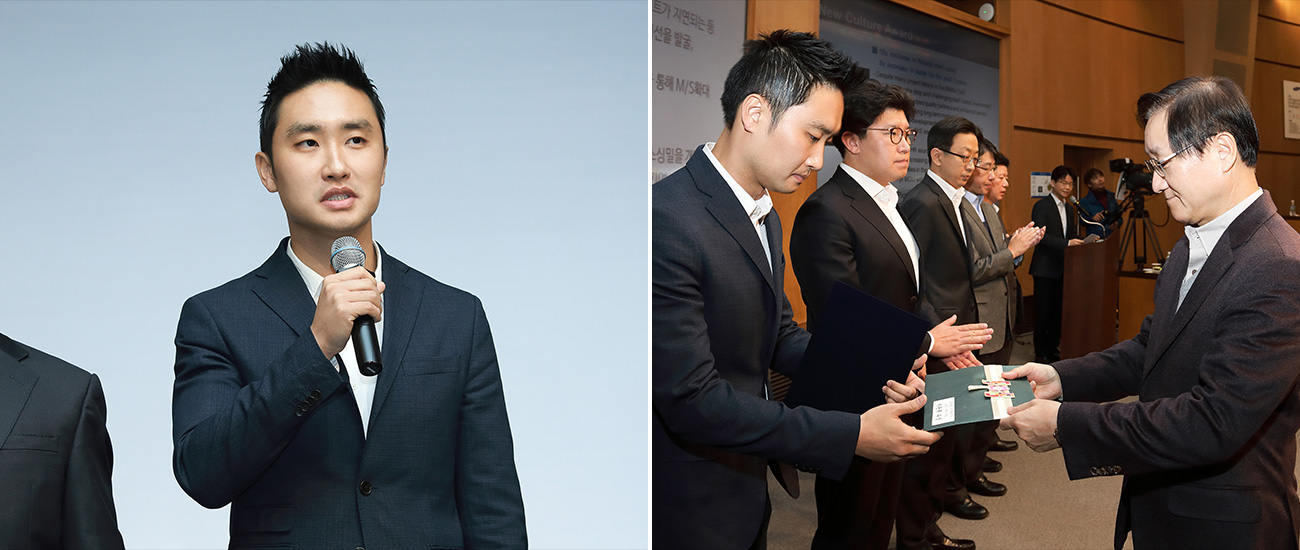 "There were a lot of risks, but we were able to carry out our strategies at maximum capacity through maintaining a positive and rational mindset while having good judgement. This is what I consider to be the foundation of pursuing challenges."
Lee has accomplished much during his time at the Riyadh office, but two of his most recent outstanding achievements include his involvement in finding new sourcing mills in Egypt, and expanding the sales market and customer base in Saudi Arabia.
Innovatively Overcoming Barriers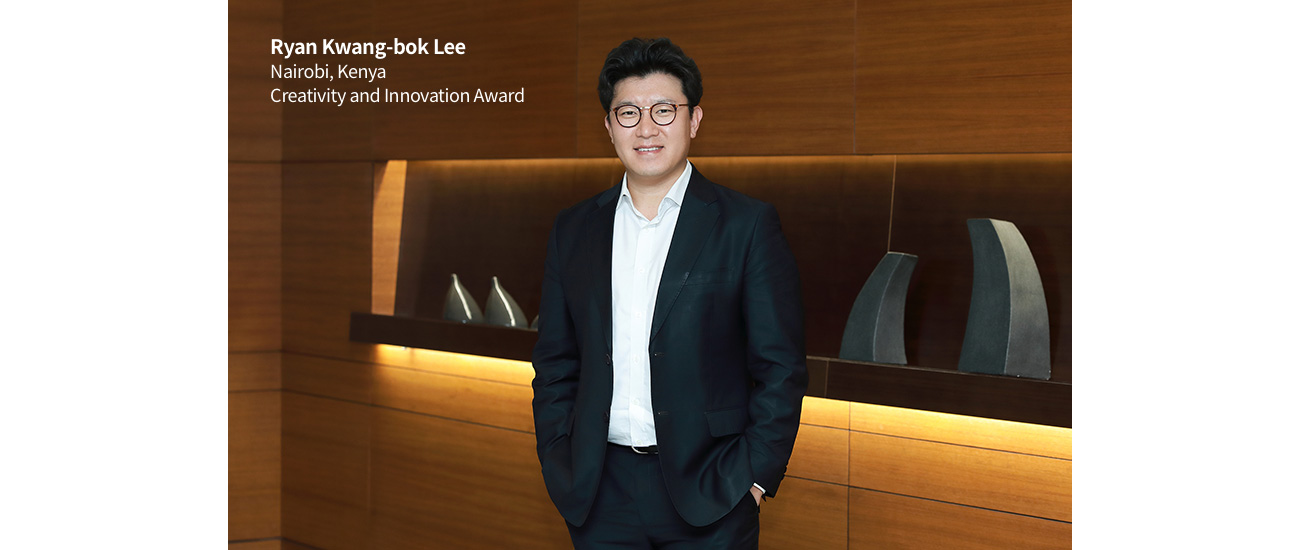 As the head of the Trading & Investment Group's Nairobi office, Ryan Kwang-bok Lee's innovative mindset allowed him to lead his team to overcome barriers that once hindered the company from establishing itself in sub-Saharan Africa.
"In my perspective, genuine creativity is a way of finding new solutions to problems while still respecting rules and policies," says Lee. "Since we cannot change the environment as an individual, we have to consider the company's strategy, and work innovatively within this framework to find solutions."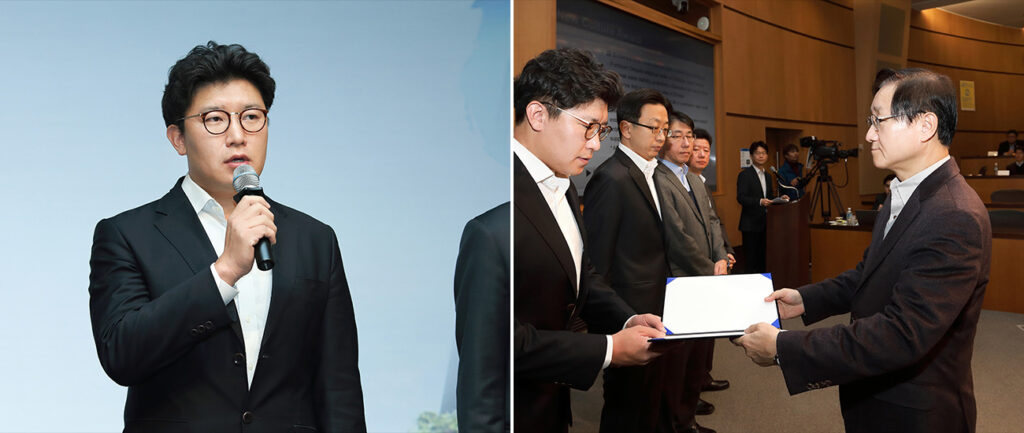 With his persuasive approach in developing client relationships and an enthusiasm for the new, Lee led the Trading & Investment Group to make its first foray into the Ethiopian fertilizer market and boldly explored the Sudanese market for mining materials.
He hopes to continue growing Samsung C&T's role in Africa, providing innovative solutions to create more opportunities in the future.
"I think by trying new things and learning different sales techniques, I was able to further develop my skills for success, even if it was difficult at first," said Lee. "Some advice I would give to junior staff members is to be enthusiastic and constantly challenge yourself, particularly in emerging markets."
This year's New Culture Award winners are an exceptional group, and for good reason. Yet their individual efforts could not have come to life without the help of their colleagues and the environment that Samsung C&T's Trading & Investment Group provides.
These awards not only represent the select few that are recognized for their contributions, but also the many talented members that make up Samsung C&T's global community.