It may seem ironic that a city sitting in the middle of a country that's 95 percent desert would be called "the gardens." But if you look at present-day Riyadh, you'll realize the name befits its role as the political and financial capital of Saudi Arabia, teeming with energy and new opportunities.
Samsung C&T's Trading and Investment Group has maintained its presence in this bustling metropolis now for nearly four decades. Its Riyadh office has witnessed many ebbs and flows in Saudi Arabia's local economy, and over the past few years has positioned itself as a strong strategic hub, connecting the Middle East and Africa through its office in Jeddah and the Cairo office in Egypt.
The main driver of recent growth for the Riyadh office has been steel.
Performance in this sector over the past three years speaks for itself, with the overall sales volume and revenue jumping 19-fold and 8-fold, respectively. Current office head Pan-rok Lee has witnessed this growth firsthand, having joined the Riyadh operation in 2014 as a steel expert and assumed his more recent post as office head in April 2016.
The Riyadh office is also looking to expand its presence in the trade of chemicals and commodities like electrolytic copper, but steel is by far its most prominent trading item.
Identifying Different Needs
While no one can deny that market conditions were ripe for business to expand, there were multiple factors that contributed to the Riyadh office's robust growth. Manager Lee believes much of the office's strength lies in its diversity, with members coming from many different parts of the world such as Pakistan, India, and Egypt.
"We're almost like family. We all help each other out and ask for help if there are any problems. By proactively doing so, I think the office as a whole is able to grow," Assistant Manager Syed Saim Ali said.
There's also a healthy balance between employees who have been with the Riyadh office for many years and those who are relatively new.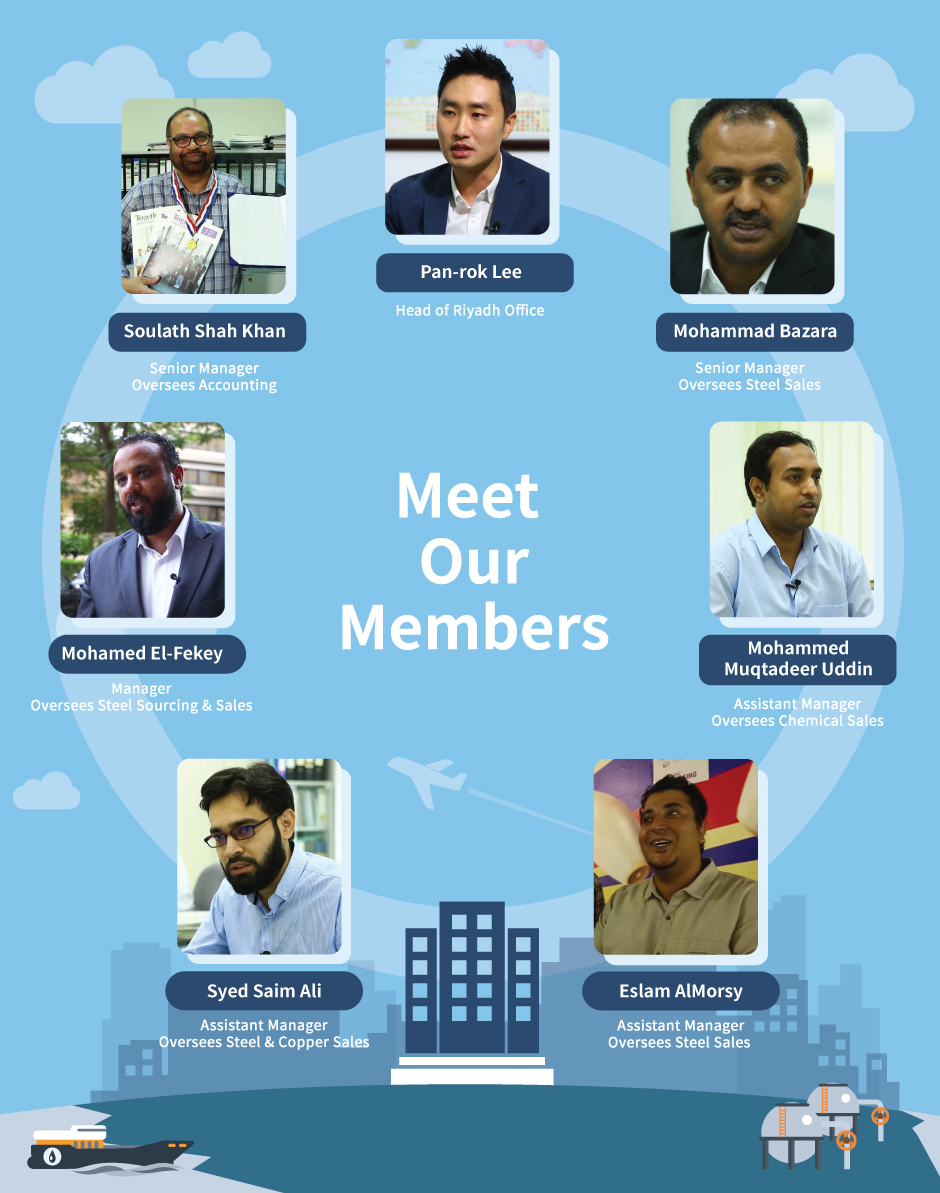 The Riyadh office looks to extend this tight network to its clients as well.
"When it comes to clients, you need to make continual efforts to build up trust. Here, people share important information and tell us when they want us to buy goods from them, once they feel they've established a good relationship," Senior Manager Mohammed Bazara, who oversees steel sales, explained.
This kind of effort is not limited to daily interactions like placing calls and sending emails. It's also about visiting them in person. Lee and his team often order lunch in advance and take it with them when meeting clients. This allows them to discuss business in a more relaxed environment over lunch – something that's virtually impossible because of heavy traffic in the city.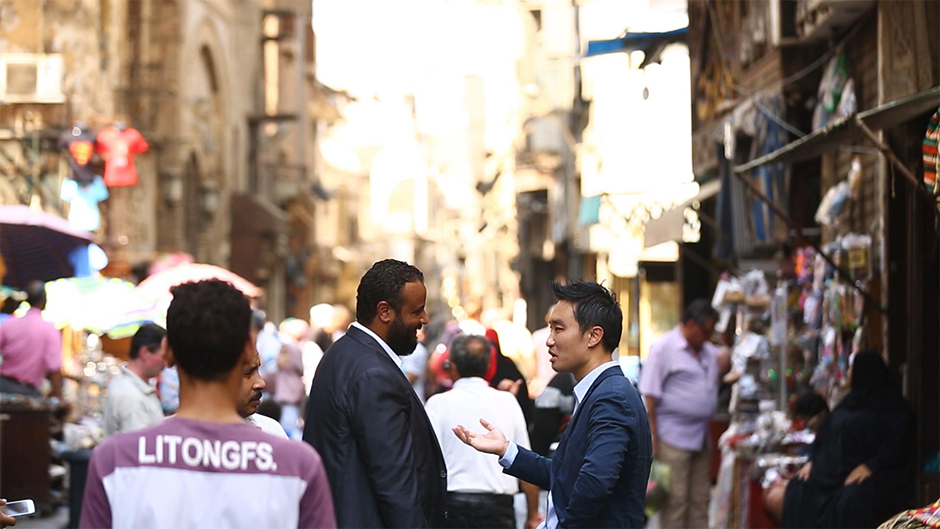 Unearthing New Opportunities
Maintaining such relationships through constant communication is a sizeable challenge that never gets easier, but securing new business altogether requires a different level of dedication and relentlessness.
Back when Manager Lee first visited Cairo in search of new business opportunities, he found himself wandering around a local hardware store district. With no existing network he could rely on, he thought he might be able to gain some insight from tool vendors. It's hard to say whether it was luck or fate, but one thing that's certain is that Lee's entrepreneurial thinking paved the way for business in Egypt.
The experience eventually led to new contracts in the country and the potential to expand into markets elsewhere.
But Manager Lee believes unearthing new opportunities is not just about being driven and passionate. He says being a pioneer is all about having the right amount of "rational optimism." In other words, you have to be willing to take on a challenge, but also have the right tools to calculate risk and quickly take action.
Samsung C&T T&I Group's rapid growth in the Middle East took place at a time when a lot of changes were underway. Despite this, the Riyadh office was able to capitalize on this with the expertise of its staff members, their willingness to venture into unknown territory, and the spirit of collaboration with others.
"I think if we look hard enough at the desert in front of us, we'll see a market in which we might dig up pearls," Lee said, adding that he believes there's still endless potential ahead.