Fashion-conscious netizens are being offered a simple way to raise money for low-income children in need of sight-giving surgery – they just need to click the little heart to like Heart for Eye content posted by fashion brand KUHO on its official Instagram account. 
For every "Like" received in May, KRW1,000 (nearly a dollar in the U.S.) will be donated to Seoul's Samsung Medical Center to support eye surgery and treatments. KUHO's official web site also features a counter showing how many people have engaged so far. There were more than 2,000 "Likes" in the first week of May alone.
The Share your Heart social media donation drive is part of KUHO's 16th Heart for Eye campaign. The annual initiative aims to share the beauty of fashion with visually impaired children.
A stylish campaign for the whole family
KUHO has boosted its Heart for Eye clothing range this month to include not only t-shirts but also jumpers, pants, and dresses. As May is celebrated as "family month" in Korea, the idea is that the whole family can find at least one item of clothing that works for them. Profits are being donated to Samsung Medical Center, with whom Samsung C&T Fashion Group is cooperating, so that visually impaired children can access urgently required surgery.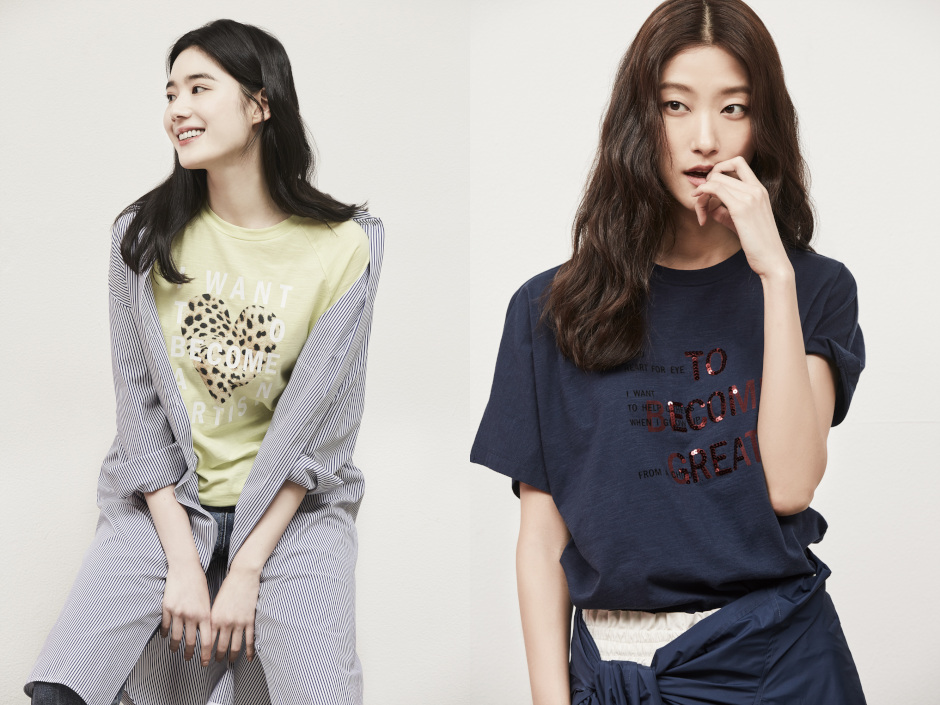 Under the theme of "Messages from Angels," KUHO's latest Heart for Eye collection features words of hope for the future, which are based on letters of appreciation from children who have already benefited from Heart for Eye. The brand collaborated with illustrator MMACOMMA and artist Venus Mansion to create this campaign's typography and heart motif.
As of 2018, Heart for Eye had raised KRW600 million (USD513,000) to fund medical procedures for 334 kids, including treatments for congenital blindness, prosthetic eye surgery, and correction of strabismus.
Heart for Eye has consistently enjoyed the backing of respected Korean celebrities, and this 16th campaign is supported by actress Jung Eun-chae; broadcaster Kim Na-young and her two sons; model couple Kim Won-joong and Kwak Ji-young; and their fellow professional Park Ji-hye. KUHO project leader Park Ji-na was particularly appreciative of their participation.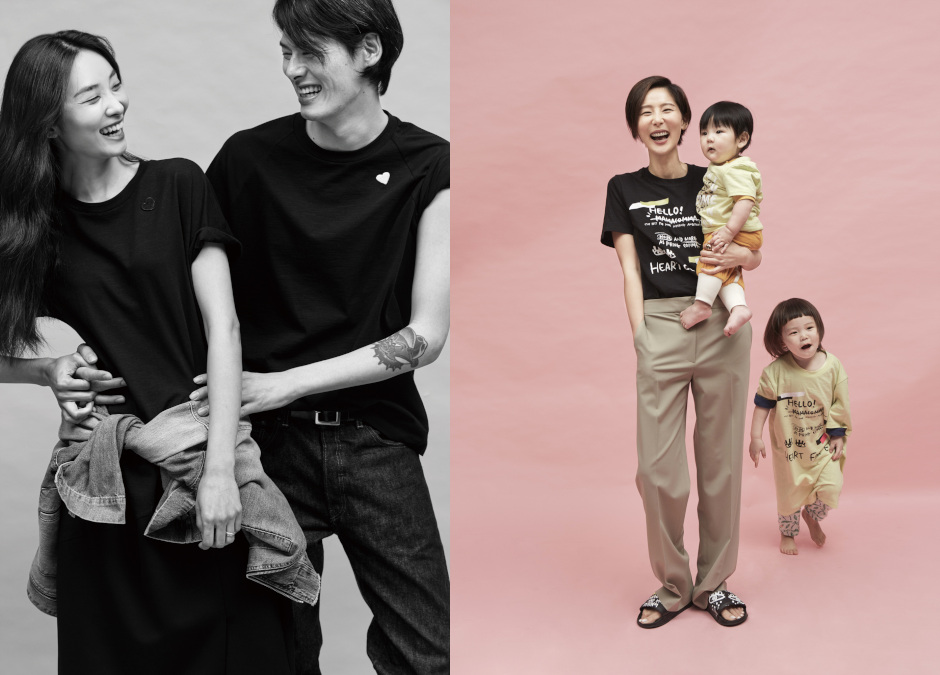 "The Heart for Eye campaign is likely to become more abundant with talent donations from stars who are active in the fashion industry," Park said. "KUHO will continue to grow as a good brand that pursues the highest quality and value while fulfilling its social responsibilities."
All of the celebrities volunteered their time to take part in a special Heart for Eye shoot to help show off the collection.
KUHO is also inviting social media users to enter a lottery to win a Heart for Eye t-shirt by posting a "heart" picture from their daily life with the hashtag #16THKUHOHEARTFOREYE and tagging two people.
Heart for Eye products are on sale at all of KUHO's offline stores and at Samsung C&T Fashion Group's online mall.