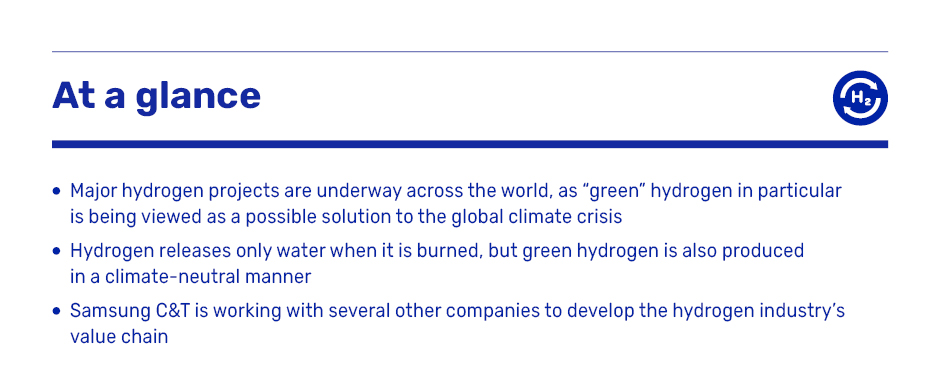 Green hydrogen as an answer to the climate problem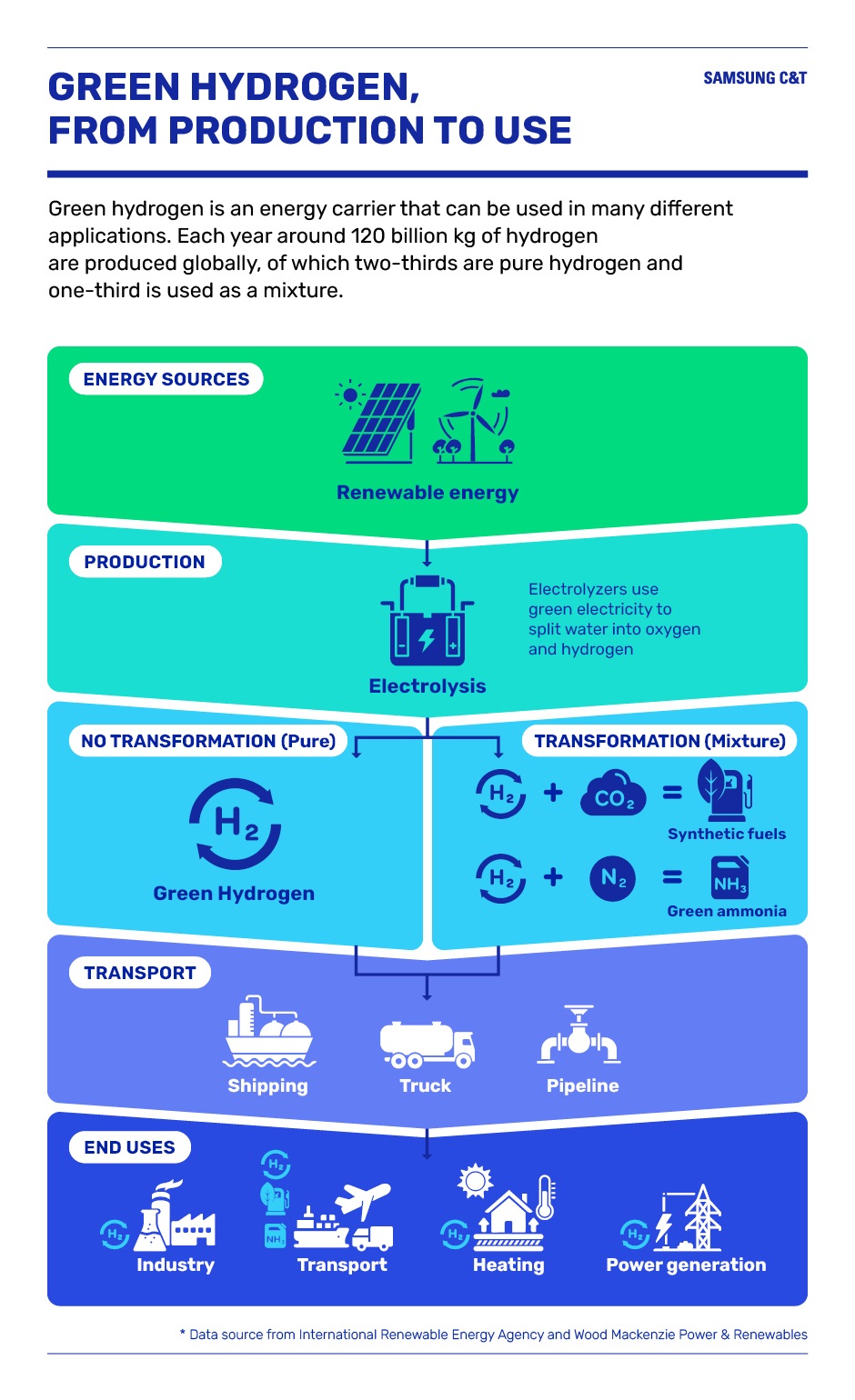 Samsung C&T's hydrogen value chain
Samsung C&T Trading & Investment (T&I) Group is exploring various business opportunities throughout the development of the hydrogen industry value chain. In particular, the group has strengthened strategic partnerships with companies holding capabilities in each value chain and signed various agreements to reduce uncertainty in the early stages of the formation of the hydrogen industry ecosystem and to promote projects with a high probability of success.
On Sept. 22, Samsung C&T T&I Group signed an agreement with Korea Midland Power to jointly develop overseas clean hydrogen and ammonia businesses. The two sides promised to cooperate throughout the hydrogen value chain, including jointly developing clean hydrogen and ammonia projects in Australia and reviewing procurement plans for introduction and utilization in Korea. Korea Midland Power is a Korean public energy corporation that owns and operates power generation facilities producing more than 10GW in Korea.
Prior to this, Samsung C&T announced on Sept. 5 that it signed an MOU for clean ammonia-based hydrogen production and utilization with several Korean partners – Namhae Chemical, Doosan Energy, and LG Chem. With this agreement, they plan to work together on the introduction of clean hydrogen overseas and the development of the hydrogen industry's value chain, such as transporting hydrogen produced overseas in the form of ammonia and then converting it back into clean hydrogen in Korea.
Samsung C&T T&I Group, which has signed various agreements since last year with partners that have core competencies to develop the hydrogen business, is reviewing business models relating to various stages – from the introduction and utilization of clean hydrogen to clean hydrogen applications such as convergence hydrogen charging stations and logistics.
Samsung C&T was also South Korea's first nonfinancial group to declare an exit from coal and continues to expand its portfolio of green businesses ranging from solar to renewable energy.