Thanks to Vietnam's steadily growing economy, it needs more electrical power. Samsung C&T is one of the developers helping to meet that demand. As a result, it continues to bring in more overseas orders, recently signing contracts for 600 billion won of power generation projects in Vietnam.
A combined cycle power generation project in Vietnam
Samsung C&T early this month announced that it will be executing a combined cycle power plant project in the industrial park of Nhon Trach, in the southeastern province of Dong Nai, close to Ho Chi Minh City. Petro Vietnam Electric Power, a subsidiary of Petro Vietnam, is the contractor of this project for Nhon Trach units 3 and 4. It is to be the first high-efficiency gas combined cycle power plant public works project comprised of a 1,600 megawatt high-efficiency gas combined cycle power plant.
Samsung C&T is not going it alone on this venture: It will create a consortium with the Vietnamese state-owned construction corporation LILAMA to build two each of gas turbines, steam turbines, and heat recovery boilers, as well as a substation and transmission line.
The total construction cost of this power project is 835 million US dollars, of which Samsung C&T is receiving 510 million dollars and going to lead the project.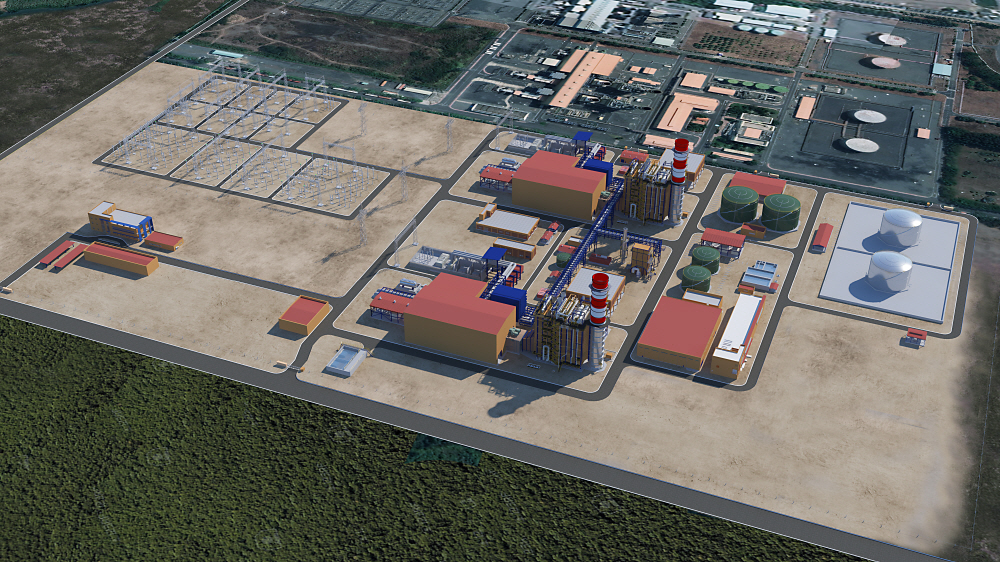 Recognized for its skills accumulated through multiple projects
Signing this contract involved a competitive bidding process in which Samsung C&T Engineering & Construction group was recognized for its technology and partnership while successfully carrying out the construction of the Thi Vai LNG Terminal, which is expected to be completed late this year.
The Thi Vai LNG Terminal project is Vietnam's first LNG terminal project won by Samsung C&T.  
Construction began in the latter half of 2019 on a 180,000-square-meter LNG tank, vaporization transmission system, and berthing facilities on the Vietnamese coast approximately 70 kilometers southeast of Ho Chi Minh City.
Additionally, Samsung C&T has built up significant experience and global capabilities while carrying out a number of combined power projects in the global market, including Southeast Asia's largest combined power plant, the JAWA1 gas-to-power project in Indonesia, the Meghnaghat combined cycle gas-fired power plant in Bangladesh, Malaysia's Prai power plant, and GMR Energy's combined thermal power generation in Singapore. All of this has served as the foundation for this most recent success.
Combined power generation business to keep growing
In 2021, the Vietnamese government revealed that it plans to invest more than 100 billion US dollars in power grid expansion by the end of this decade. Samsung C&T's participation in Vietnamese combined cycle power plant-related projects is therefore expected to expand further.
Using this latest construction order as a stepping stone, Samsung C&T plans to participate in combined cycle power plant and LNG terminal-linked projects in Vietnam in the future.
In addition to this project, Samsung C&T is recognized for its solid position in the global market, marked by receiving a total of 7 billion dollars in overseas orders last year alone, including an ultra-high-voltage transmission network construction project in the UAE and an LNG expansion project in Qatar, both massive undertakings.