Juun.J, part of Samsung C&T's Fashion Group, held its 2019 Spring/Summer ('19 S/S) collection presentation at the esteemed Palais de Tokyo, a renowned art, music and performance space in Paris, on June 22nd.
In a unique runway presentation centered around the brand's trademark oversized attire, Juun.J presented a concept characterized by sportswear influences, colorful styles and bold patterns, but the highlight of the show was the launch announcement of a full womenswear line for 2019.
Alternative is the New Normal
The theme of Juun.J's S/S '19 collection was 'ALTERNATIVE', with Wook-Jun Jung, Creative Director of the brand, noting that they brought this to life with a focus on "alternative tailoring and alternative materials". The result is a collection peppered with neon accents and unusual materials – such as vinyl and PVC.  "The materials I used, such as PVC or vinyl, aren't really popular materials when you design clothes", said Jung, "but I wanted to put forward the message that these materials are as wearable as others."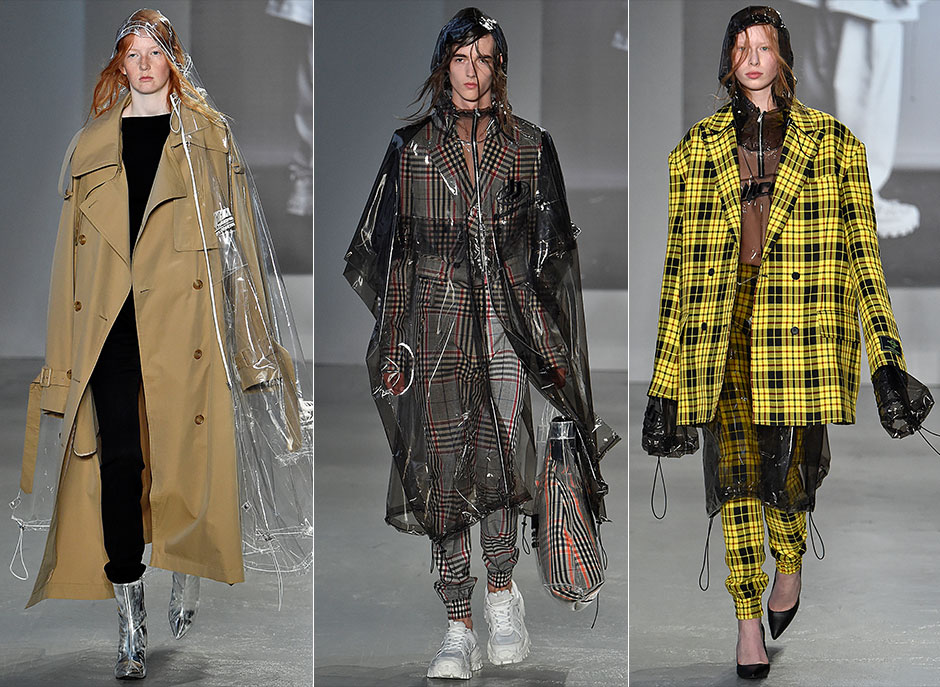 Staying true to Juun.J's foundational belief in the beauty inherent in the complex layering of garments, oversized fits dominated the runway, providing an inventive commentary on traditional formalwear. Traditional oversized outerwear was layered with PVC jackets, with Jung noting that "this time I added PVC so as to project a silhouette impression of the oversize piece through the material".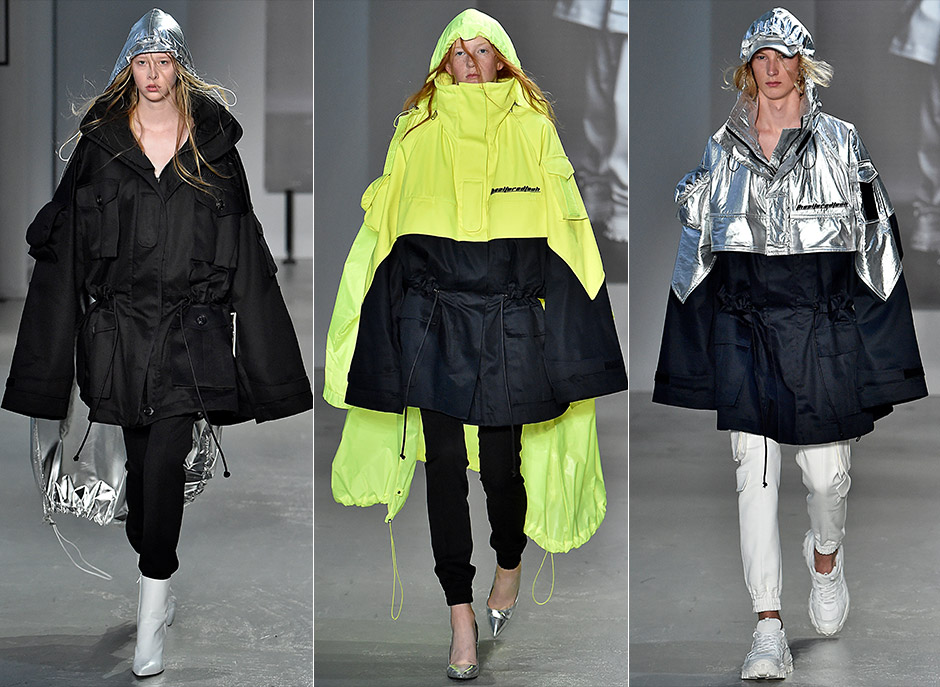 Windbreakers were also key to the collection, and they featured extensively as the topmost layer for the S/S '19 looks.  In a quirky presentation choice, something that has come to be synonymous with the Juun.J brand, models were seen with one partially unzipped windbreaker layered on top of another, creating a styled coined as a "butterfly jacket" by Jung. 
From Playing Field to Catwalk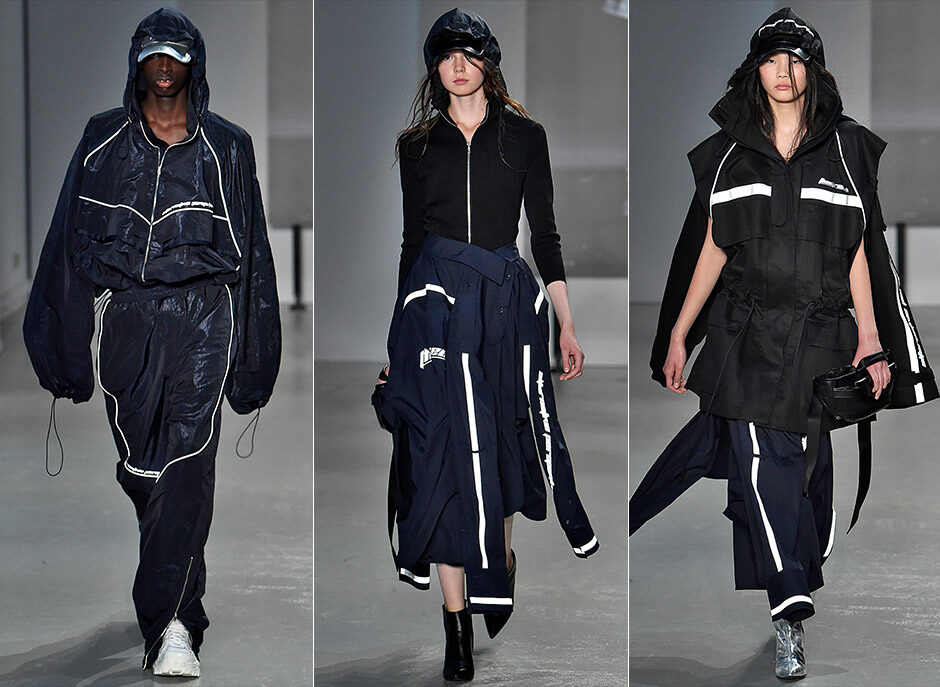 Juun.J is a brand celebrated for its deconstructive, asymmetrical cuts elevated by voluminous, layered fits. In the S/S '19 show, this was taken to the next level with the inclusion of sportswear influences to his eponymous designs. Featuring the tracksuit shapes and clean-lined designs of classic and '90s sportswear, the collection had a streetwear feel to it in line with the dynamism of the brand itself.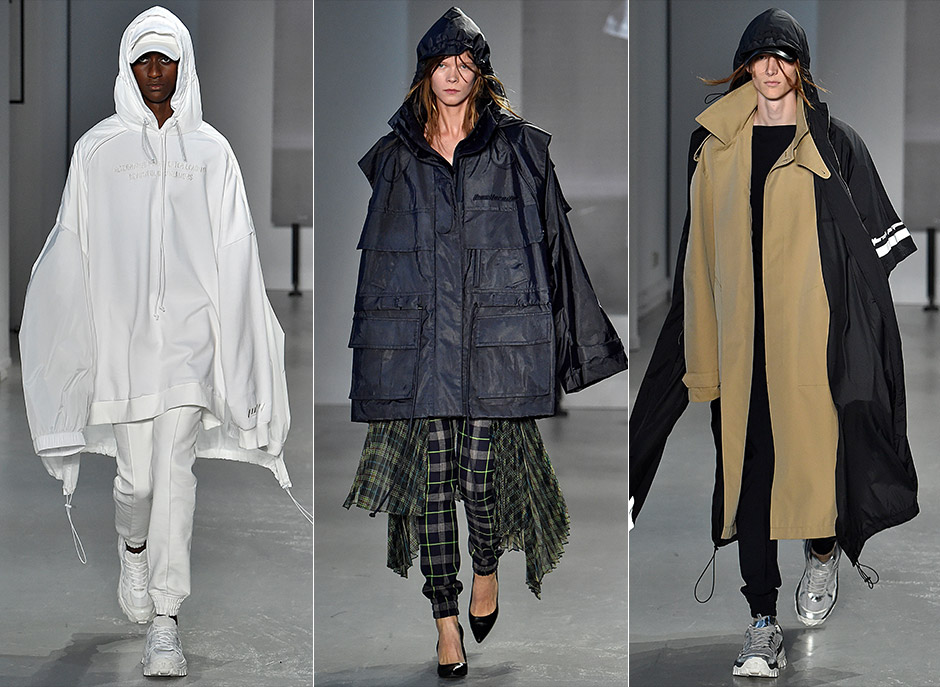 Streetwear has played an important part in Juun.J's evolution; it was through sightings of signature Juun.J jackets, hoodies and sweatshirts on global pop stars such as Rihanna, Kanye West and BTS that Juun.J was first elevated onto the international fashion playing field. Increasingly, streetwear has become synonymous with retro sportswear, but the S/S '19 collection felt in no way nostalgic, as sporty pieces were seen matched with something more classical to create something new.
Presenting his audience with an experimental take on this streetwear trend, Jung clarified this new addition to the brand's "street tailoring" philosophy:
"I wanted to show that fashion is not something to be afraid of, and that it can be more beautiful when different items are mixed together. By showing the beauty of fashion by combining classic items with sporty items or alternative materials, I wanted to encourage a proactive approach to fashion, and to enjoy it."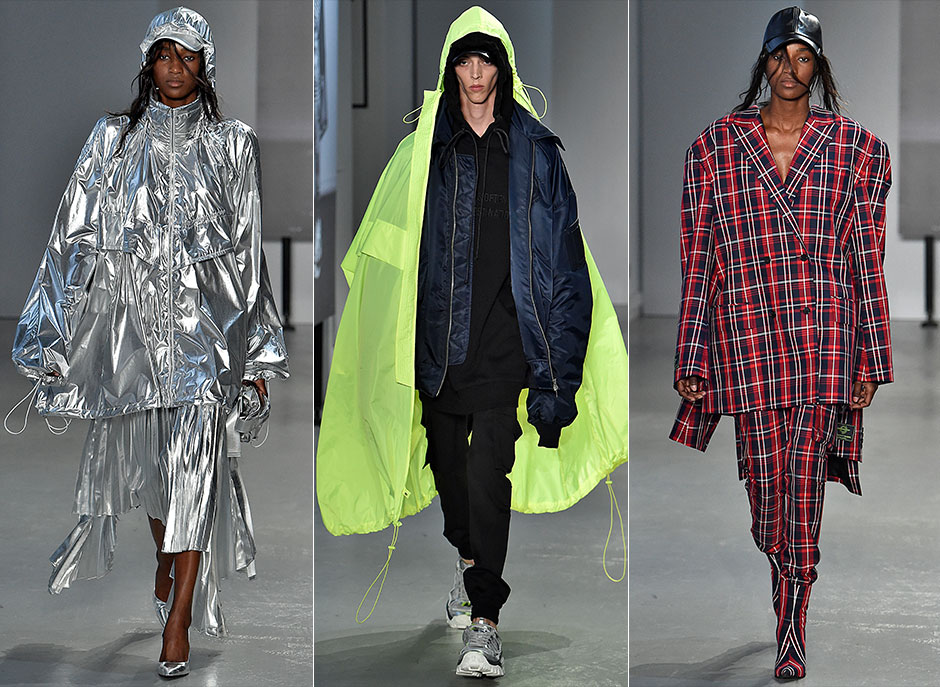 In this vein, Juun.J's latest collection sees sporty vinyl windbreakers layered over a tailored, neon-infused plaid suit set, and oversized formal blazers matched with futuristic trainers.
Juun.J has always been known for pushing the boundaries of gender in fashion, as seen explicitly in the 2016 'GENDERLESS' collection. Like previous presentations, the S/S '19 show featured both male and female models sporting the looks, but this time was accompanied with the exciting news that Juun.J is to officially launch its full womenswear line in 2019.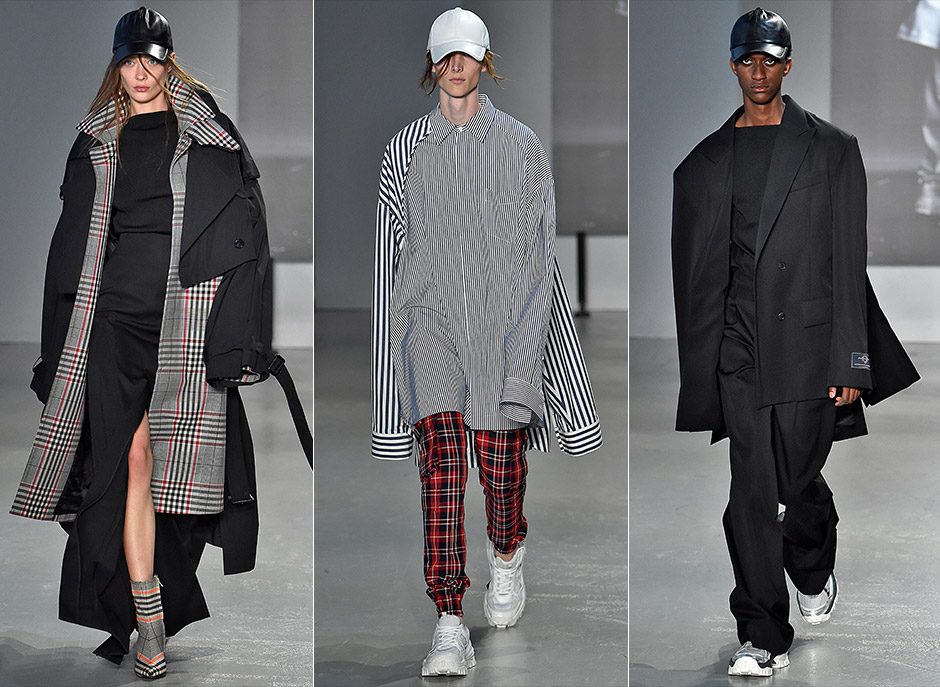 uun.J has offered a women's capsule range since 2017 – often selling out very quickly at the Hannam-dong Juun.J pop-up store – which generated demand and excitement for the brand to launch a full womenswear collection. Despite earlier designs being solely for men, Juun.J's designs have been popular among women too – Juun.J fitted K-pop queen CL in a show-stopping dress-and-coat outfit for her 2018 PyeongChang Olympics performance.
The fluidity of Juun.J's designs has been something lauded by the industry since his first Paris Fashion Week in 2007; therefore the announcement of this full womenswear range has been highly anticipated. In this latest presentation, 20 out of the 37 looks were from the new women's line, exhibited by 9 female and 8 male models.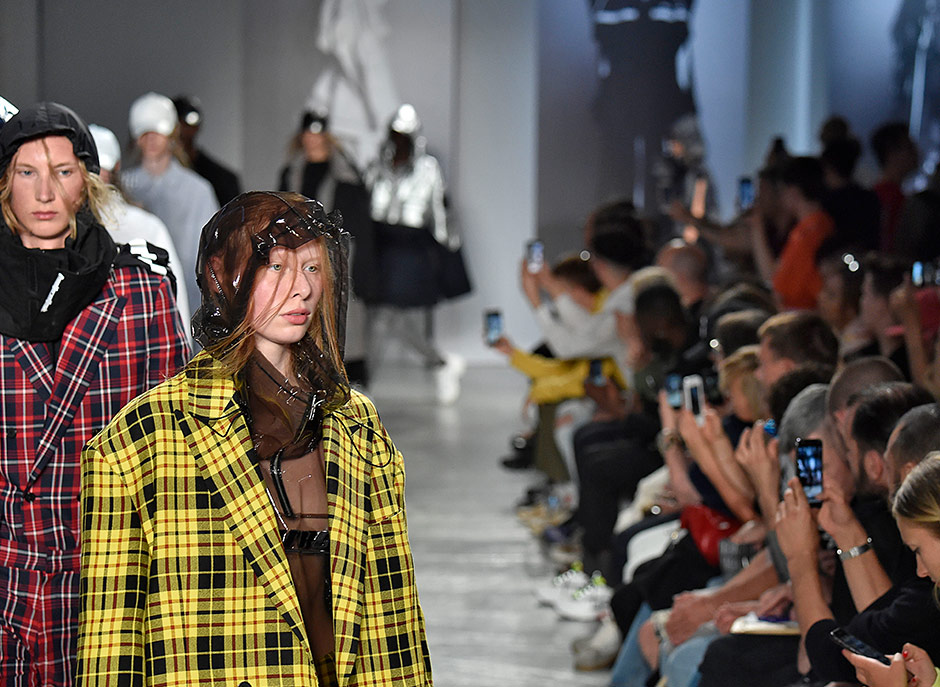 The audience present at the S/S '19 show was further immersed in the theme of the collection as the show was accompanied by large image boards with the outfits displayed on a large scale. This alternative take on the runway presentation has been a staple of all Juun.J shows since 2017, and has since been acclaimed for its novelty – indicative of the forward-thinking approach Juun.J has to fashion.
Juun.J will run a third pop-up ahead of the release of the full womenswear line in 2019 and, according to Jung, is planning to open another pop-up store in Hannam-dong this fall. Juun.J has over 120 stores in 30 countries including the US, China, Canada, Italy and the UK.