Winter is finally in full swing! Everland is truly a sight to see as it becomes dressed in snow for the season. To celebrate the new year, the park launched its stunning "Snow Safari" for visitors until the beginning of February.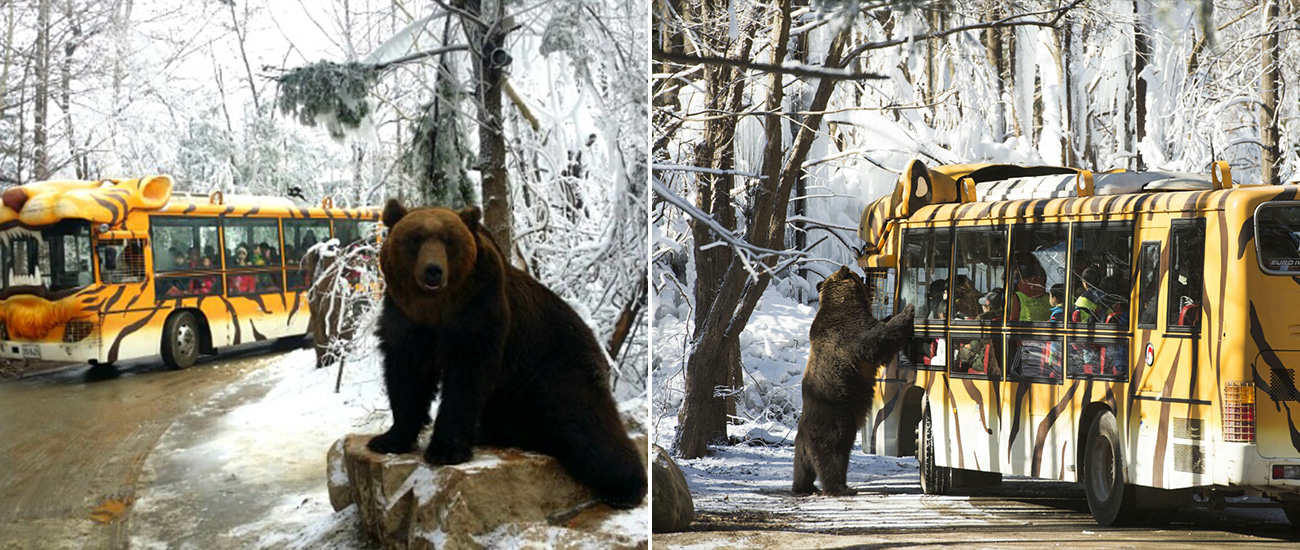 Hibernation is a common activity for many animals during the winter, but the wild beasts at Snow Safari lively roam free in their wintry habitats for all to see. The park transforms its regular Zootopia turf into a snowy oasis for its furry inhabitants, filling the scenery with plenty of mountainous glaciers and icy plateaus.
Experience Everland's majestic creatures in a wonderful white wilderness, where visitors can witness the park's playful animal friends live peacefully in a new environment.
After hopping onto Everland's trademark safari bus, explorers will be taken deep into the arctic heart of the Snow Safari, where they will meet their first exciting encounter.
A streak of tigers can be closely observed as they quietly paw around snow-covered boulders, loitering around big blocks of ice while resting in their winter surroundings. Ferocious lions are also close by, looking prouder than ever against the arctic backdrop.
Walls of icicles trail around the grounds, giving the safari's usual grasslands a perfectly frosty appearance for winter.
Next up are the adorable brown bears that love to get up close and personal with anyone who makes a visit. As with the tigers, the bears' habitats have also been transformed into snow-filled terrains, and they are as playful as ever.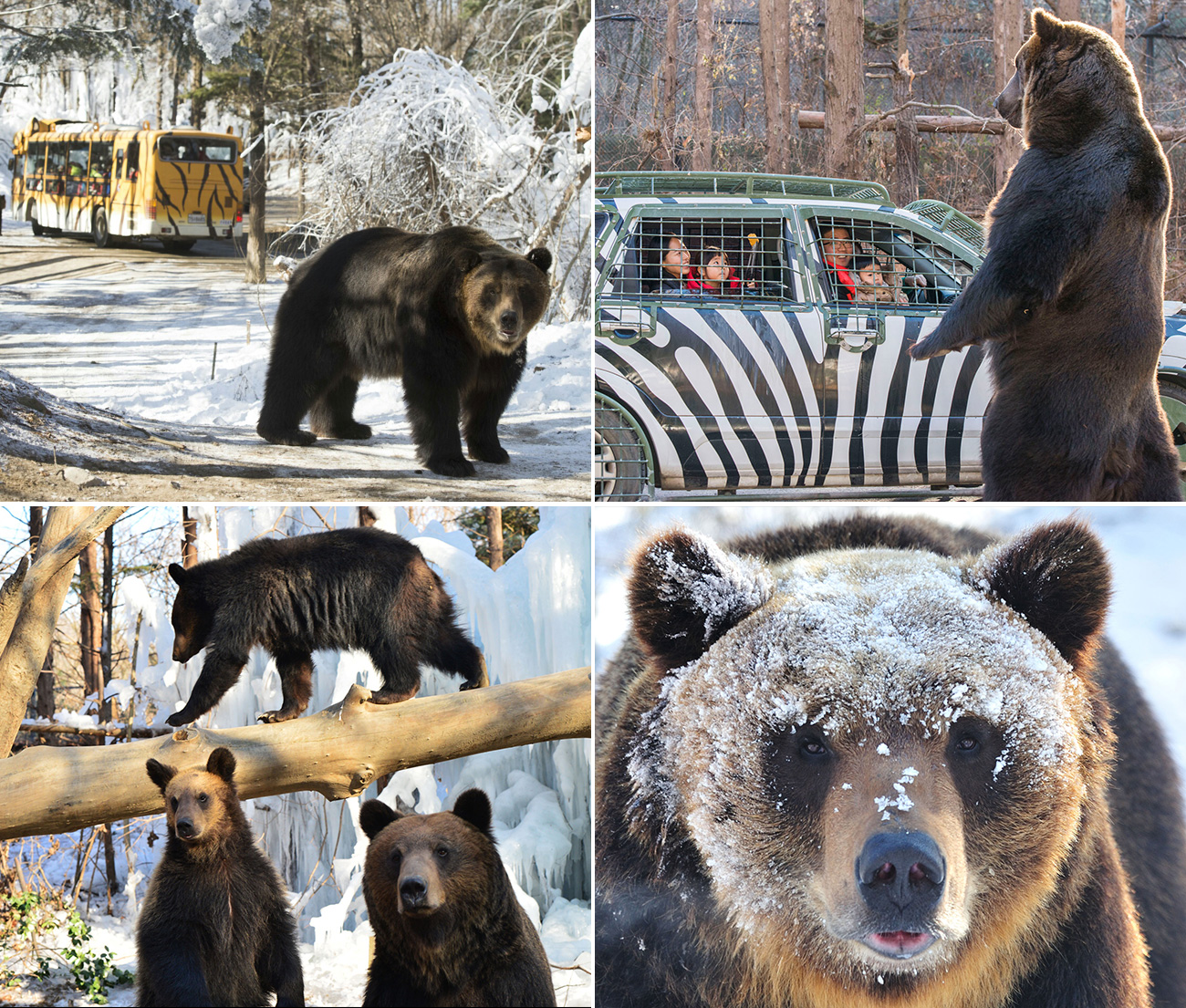 Visitors should also be ready to meet another royal member of the Snow Safari, Wish, the ursine princess of Everland's Ice Bear Kingdom. She is turning seven-years-old soon, and is currently searching for the perfect partner to spend her birthday with.
The park has created a play zone made of ice for the bears to enjoy, which is almost twice the size of play areas in the past.
The Snow Safari is not the only place that is getting a winter makeover at Everland – be sure to make time for Ai Bao and Le Bao, the park's famous panda pair, enjoying their newly furnished digs at Snow Panda World.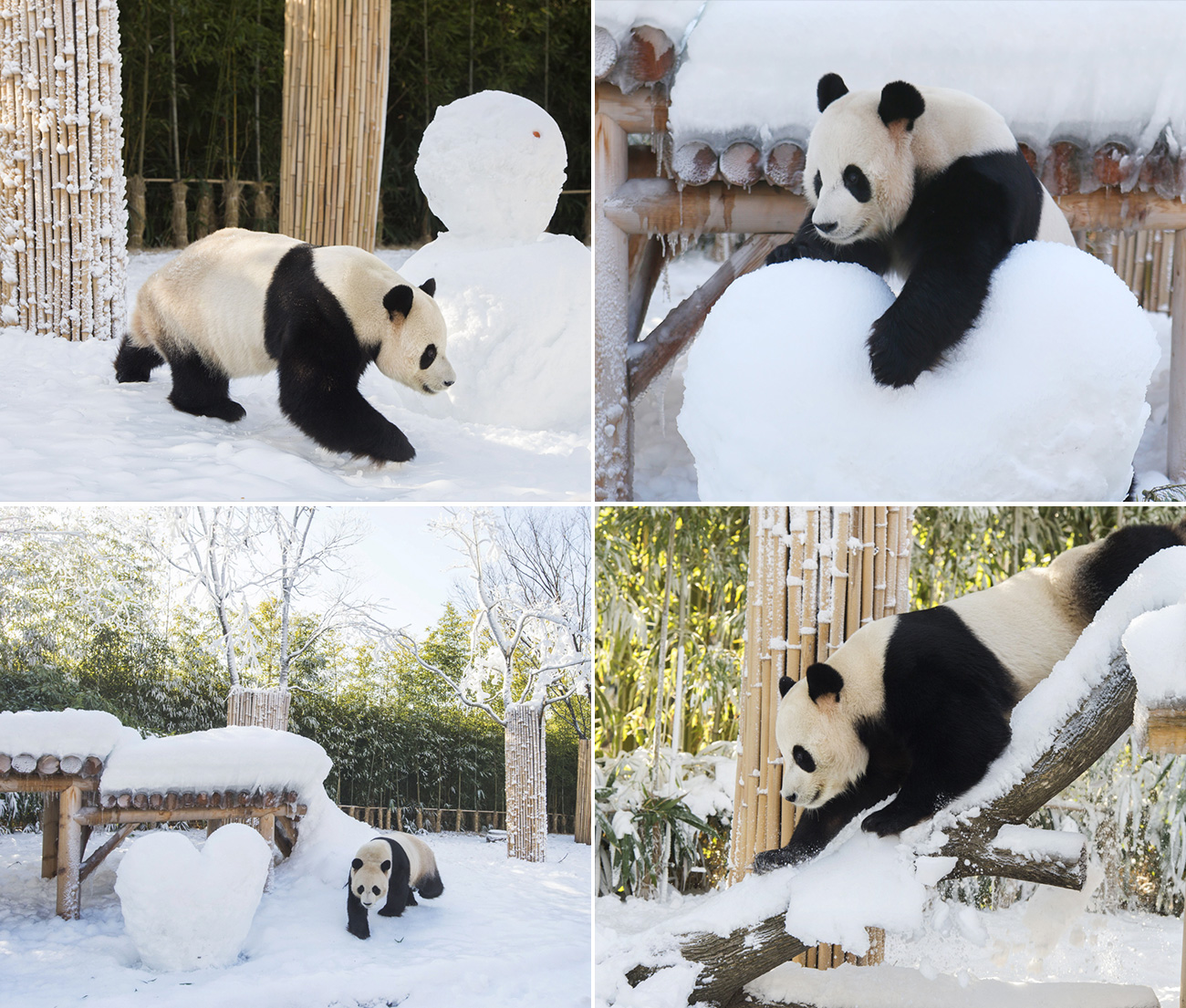 Once the panda bears' domains transformed into snow-laden playgrounds, their playful curiosity could hardly be contained. Visitors will be able to see the panda bears cheerfully frolic around snowmen, slides and toys made of snow until the beginning of February.
There will also be a special exhibition filled with photographs of the panda bears playing in the snow, as well as a colorful Butterfly Garden nearby.
A Wildlife Meet-and-Greet
There is another unique activity that will only be around for the winter season, and it offers the rare chance for visitors to meet these four-legged critters face to face – even sans windows.
Until the beginning of February, Everland will be hosting a Snow Safari Special Academy three times a day for animal lovers to learn more about the park's wild residents.
A seasoned zookeeper will teach participants more about Zootopia's wildlife and animal habits, while also guiding them in making nutritious snacks for the bears.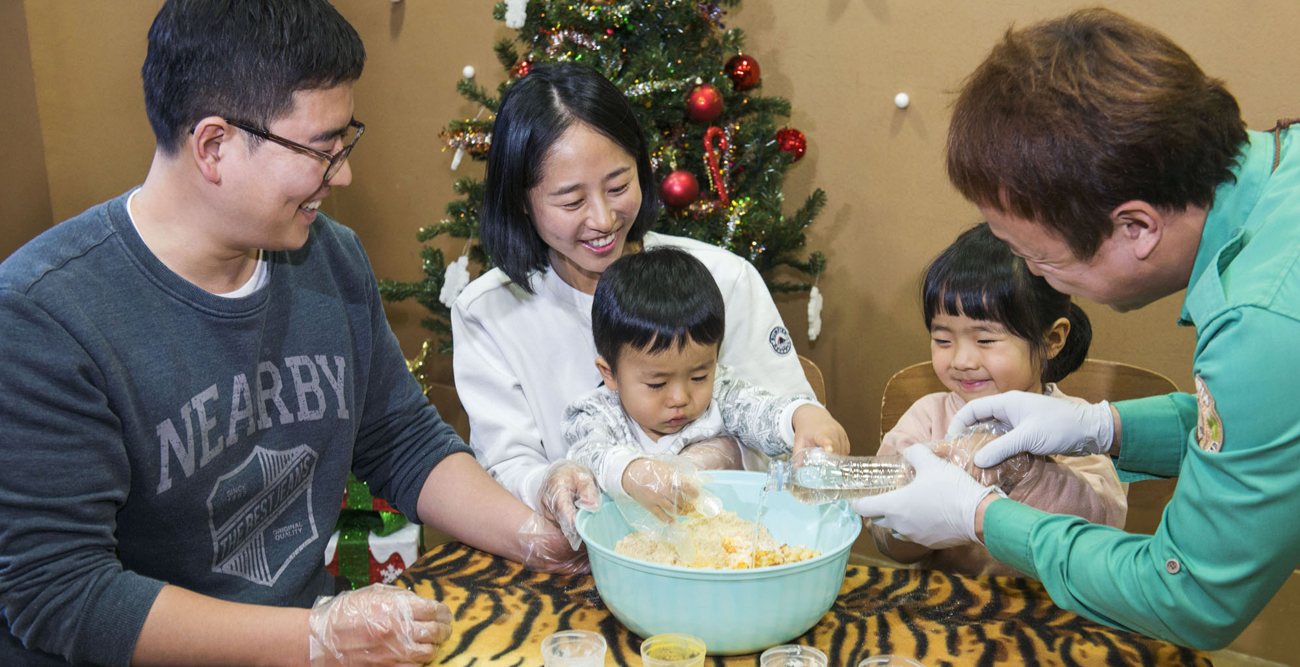 The most exciting part of the Special Academy is being able to personally meet a baby lion. Participants will be able to meet the other 40 big cats in the park as well, but at a much closer distance in a smaller jeep (rather than a bus).
The Snow Safari Special Academy requires reservations in advance, which can be made at Everland's website. 
The holidays might be over, but that does not mean the cold weather fun needs to end just yet. Everland's Snow Safari is just one of the many winter activities available at the theme park, which also features a sledding hill, indoor water parks and festive gardens.  
But for any families interested in learning more about wild animals and their environment, the Snow Safari is the best way to start the new year with a roar.